Why Voiceflow is gaining popularity among developers and businesses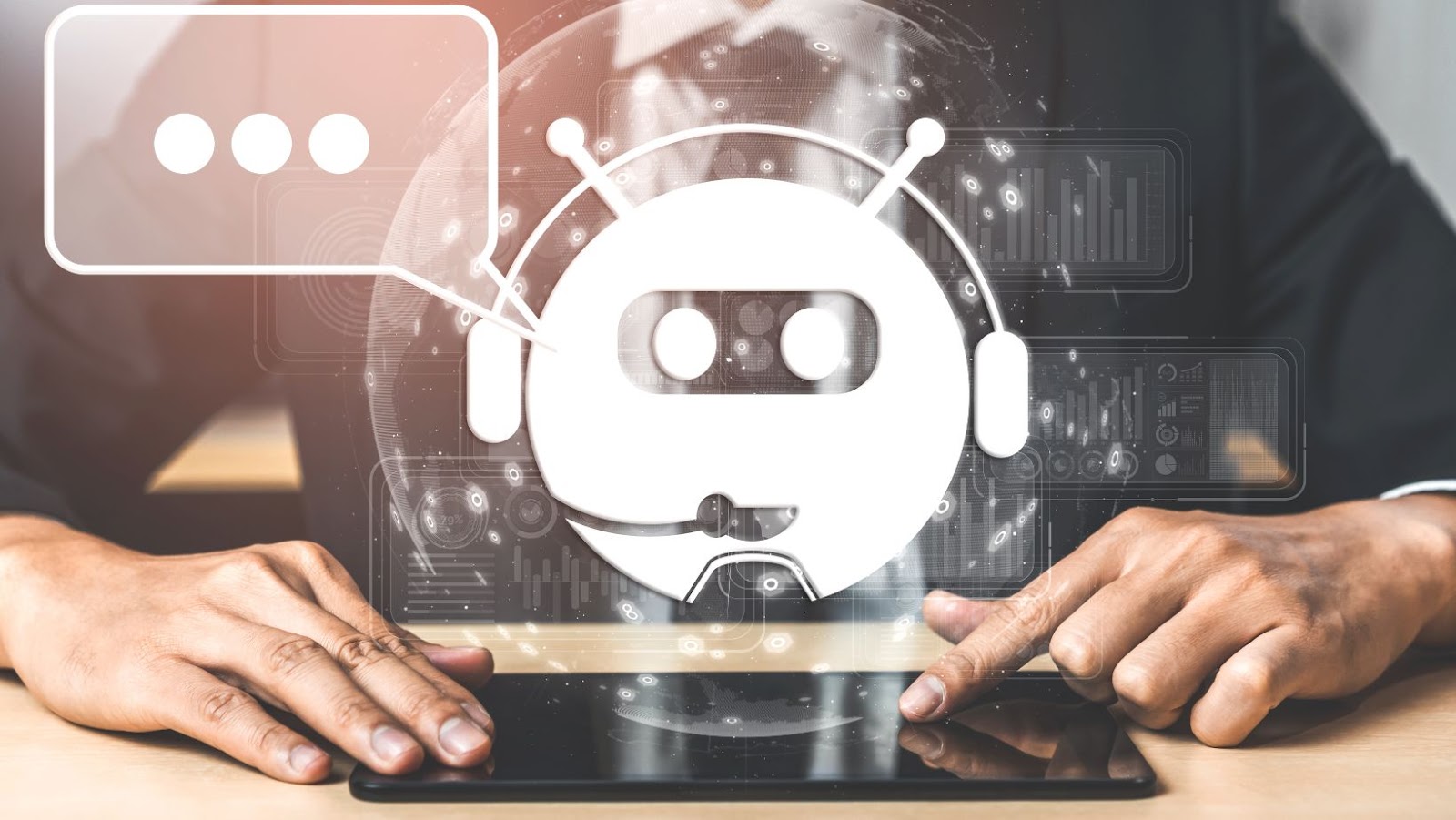 Voiceflow, a Canadian Conversational AI Design Tool, has recently raised $20 million as a part of its Series A funding. Launched in 2020, Voiceflow is gaining popularity among developers and businesses alike due to its user-friendly interface and powerful features.
In this article, we will delve into why Voiceflow is becoming so popular and what makes it stand out in the voice technology industry.
Overview of Voiceflow
Voiceflow is a no-code platform for building and deploying voice applications on Alexa and Google Assistant. It enables developers and businesses to quickly and easily create powerful voice experiences without needing any knowledge of coding or the complexities of natural language processing (NLP). This platform offers a great deal of convenience, improved speed to market, cost savings, skill scaling, and more. By allowing users to create voice apps in minutes rather than weeks or even months, Voiceflow is becoming an increasingly popular platform for both developers and businesses.
Voiceflow allows users to visually design and manage their entire voice app development process. Through drag-and-drop blocks, users can easily turn complex features into a seamless conversation flow that works with popular virtual assistants like Alexa or Google Assistant. Each visual block offers powerful tools such as pre-prepared intents with custom parameters tailored to each user's specific needs. This approach simplifies the development process greatly while cutting down tedious coding tasks from hours or days into minutes.
The Voiceflow console not only enables users to quickly build out their voice app but also provides deep analytics insights to help optimize performance over time. The tightly integrated statistical reporting feature monitors user engagement as well as provides actionable insights about application usage that can be used in real-time optimization strategies.
By providing advanced technology combined with an intuitive drag-and-drop toolkit at a low cost of ownership – there is no wonder why Voiceflow has become so appealing among developers and businesses alike who want to quickly jump into the world of building advanced conversational applications.
Overview of the Series A funding round
Voiceflow, a Canadian-based low-code platform that simplifies voice assistant development and management, recently closed a massive Series A funding round. With this newfound funding, the company is looking to expand its presence globally and make further progress on their mission of democratizing the voice market.
This investment provides a significant milestone for Voiceflow as it marks the largest financing by any Canadian VR/AR/AI-focused software company to date. The round was led by K1 Investment Management with additional participation from other notable investors like Globalive Capital, BDC Capital – IT Venture Fund and Angels Syndicate.
The fresh capital will be used to accelerate product development, open new offices in both Toronto and Montreal as well as support sales and marketing initiatives. Additionally, Voiceflow plans to introduce new versions of their existing products for even easier deployment of automated digital experiences – opening up more powerful possibilities for businesses in various industries who want to take advantage of creating voice-powered interactions with their customers world-wide.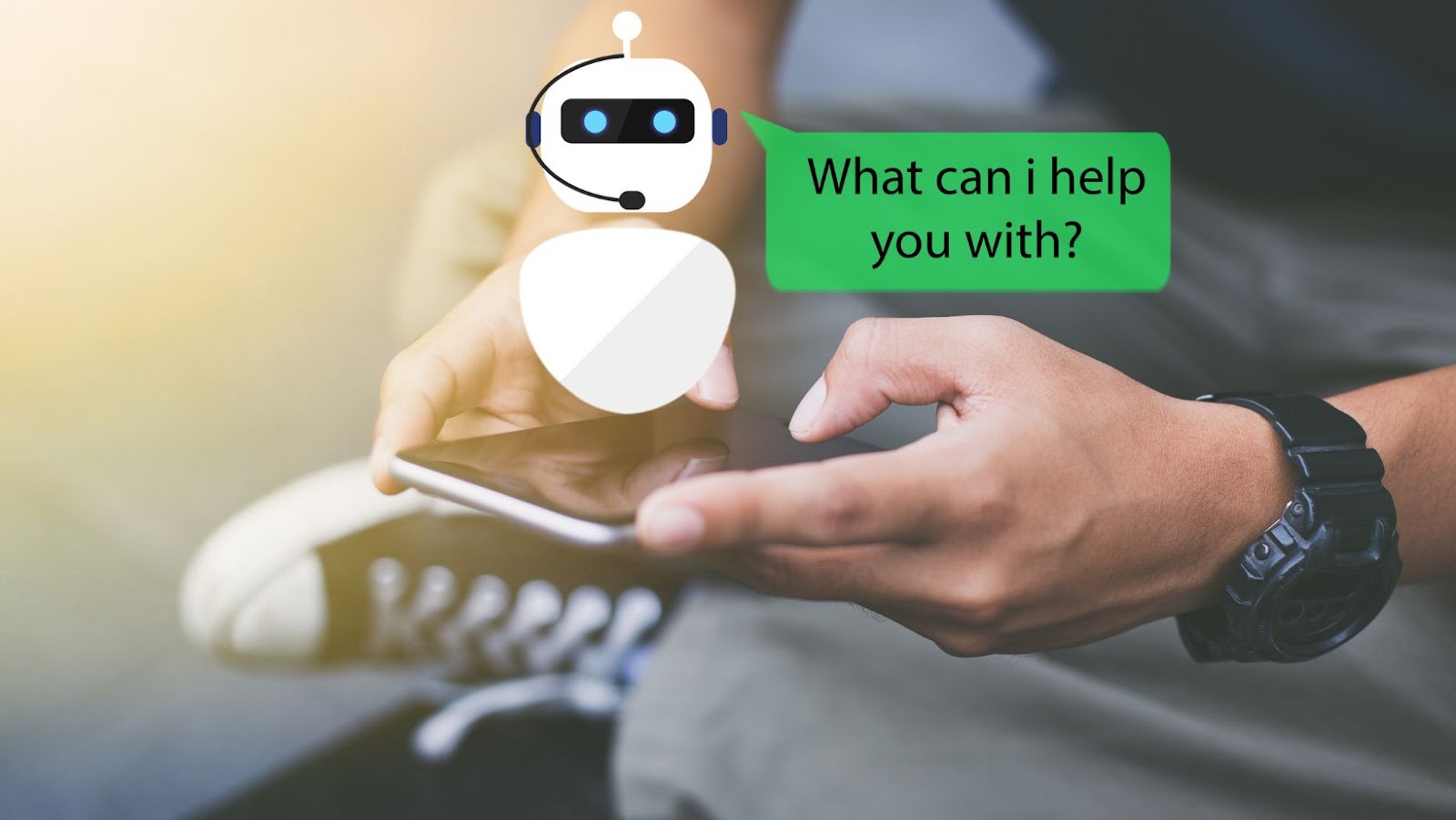 Benefits of Voiceflow
Voiceflow, the Canadian Conversational AI Design Tool, has been gaining traction among developers and businesses as of late. This is evidenced by their recent success raising $20 million in their Series A funding round. As such, it's important to take a closer look into Voiceflow and its advantages to gain a full understanding of why it is becoming more popular.
In this heading, we will be discussing the various benefits of using Voiceflow for businesses and developers alike.
Easy to use interface
Voiceflow is a no-code platform designed to make it easy and fast for developers to create voice experiences. Voiceflow is gaining traction among developers and businesses as it provides an intuitive yet powerful interface that combines visual blocks and flows with the additional logic behind them, making voice app design simpler than ever before.
The various components that make up a powerful, engaging voice experience are all broken down into building blocks. From backgrounds, character dialogs, user inputs, conditionals and even integrations with external services – all of these can be easily drag-and-dropped into the Voiceflows interface using natural language processing (NLP). This allows developers to quickly model a voice experience without having to write any code or read through lengthy documentation.
In addition to its ease of use, Voiceflow also offers features such as A/B testing, analytics dashboard and error tracking, allowing developers to obtain fast insights on the performance of their voice apps to ensure users experience smooth deployment of their applications. Developers can also easily integrate external APIs & services into their bots such as databases, payment gateways and cloud functions – making their bots smart enough for complex workflows.
All these features combine together for an efficient workflow that makes it easy for developers or even business users to quickly design powerful voice apps without spending too much time learning how to use the platform. With a wide array of templates and resources available from Voiceflow's library community section – businesses can quickly launch engaging voice experiences within days instead of weeks or months without any technical background!
Low-code platform
Voiceflow is a no-code development platform that enables users to easily design, develop and launch Amazon Alexa skills. It works with Alexa, Google Home and any other voice assistant on the market. The platform offers a low-code solution, meaning users can create a skill without coding in a matter of minutes. Voiceflow helps bridge the gap between developers and businesses by providing an easy-to-use design interface that can handle most of the technical aspects of creating an Alexa skill.
Voiceflow's low-code platform makes it easy to design, develop, launch and manage your Amazon Alexa Skill without having to write extensive code or even understand the technical details of voice technology. The drag & drop blocks allow you to quickly add voice prompts, responses and logic seamlessly together with absolutely no coding or programming knowledge necessary. Additionally, you don't need to know any specific scripting language for working on VoiceFlow — just follow the drag & drop blocks with no coding required!
Once created in VoiceFlow, your skill is ready for publishing – taking only minutes rather than days or weeks when done manually through code. Since the development process is much shorter in comparison to when using traditional coding methods, this allows businesses who are new to voice technology an easier entry into the space as they are able to better allocate their resources efficiently. With its intuitive user experience and easy integration into existing infrastructure, VoiceFlow is a great option for launching your Amazon Alexa Skills faster than ever before!
AI-driven design capabilities
Voiceflow is a powerful design platform for building Alexa, Google Assistant, and other voice apps. It has become popular among developers and businesses due to AI-driven design capabilities. With Voiceflow's AI-powered interface, users can create conversational experiences in a fraction of the time it would take them to do manually.
Voiceflow has a powerful "Conversation Builder" that allows you quickly craft and personalize conversations with customers or end users. The interface includes an interactive flowchart that visually displays the user's conversation path, making it easy to track app progress. The Conversation Builder also offers a wide range of customization options, allowing you to tailor your conversational design based on the use case or industry requirements.
In addition, Voiceflow has an AI-based content generator that automatically generates conversation headlines and customer questions as you design your conversation flow. This feature helps you brainstorm creative solutions quickly — something users often struggle with in manual conversational design.
Other features like drag-and-drop blocks make creating conversations easy and voice auditioning lets you test out your designs without having to leave the platform. The Video Rendering feature even allows you to record video snippets of your application as you create it — invaluable for showcasing conversational designs during meetings or for clients.
With all these features baked into one platform, it's no wonder why Voiceflow is gaining traction with developers and businesses alike!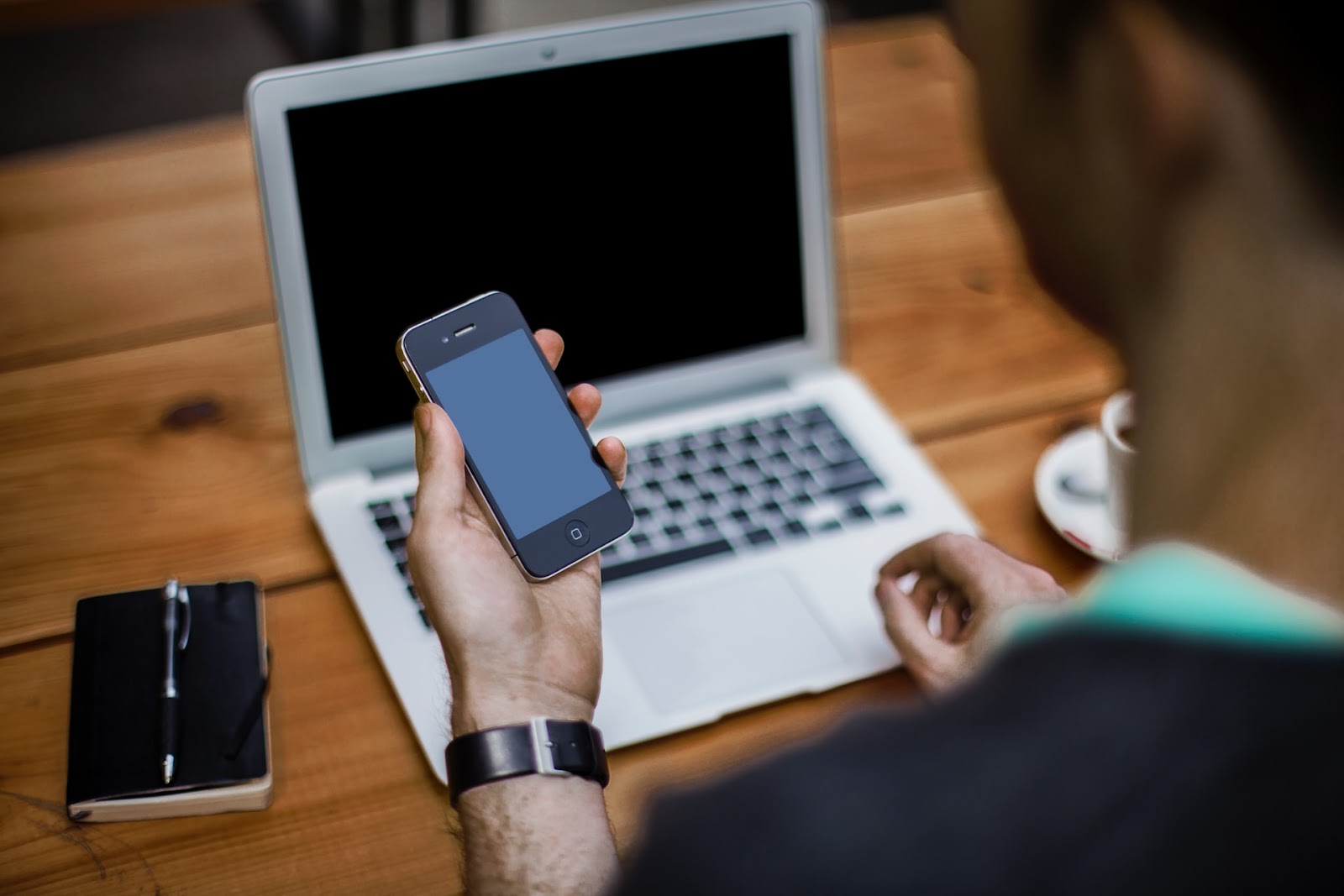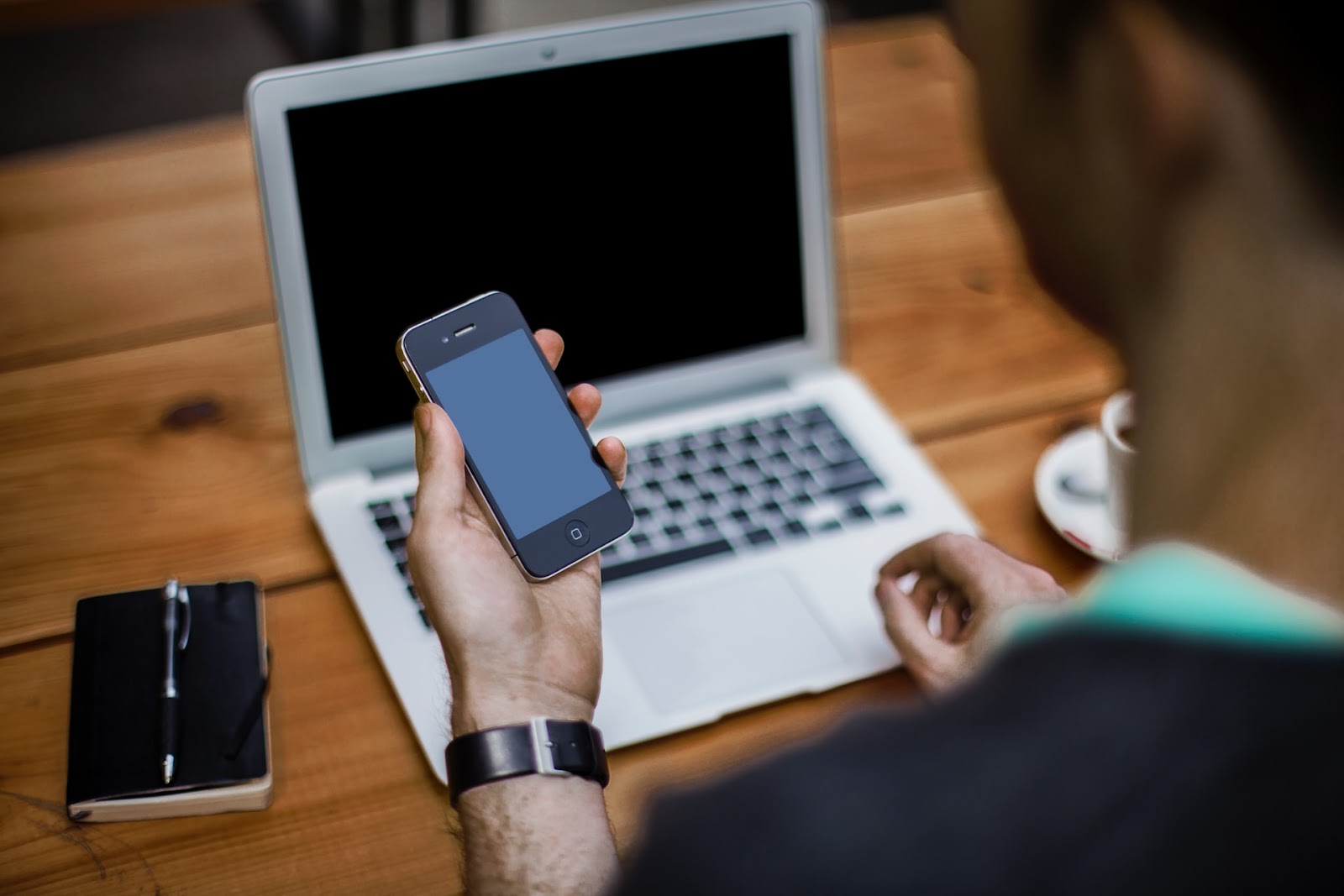 How Voiceflow is helping businesses
Voiceflow is a Canadian conversational AI design tool that has been gaining traction among both developers and businesses alike. It allows businesses to use voice interfaces in their applications, allowing for a more natural interaction with their customers.
Recently, Voiceflow has raised $20 million in a Series A round of funding, demonstrating its increasing popularity and potential.
In this heading, let's look at how Voiceflow is helping businesses.
Enhancing customer engagement
The integration of Voiceflow into existing customer services and products is revolutionizing the way businesses and users interact. Voiceflow can easily be integrated into live systems and provides an automated, conversational layer to help enhance customer engagement. With Voiceflow, customers are no longer limited to traditional interfaces such as web browsers or application-based services. Instead, customers can interact with your system via voice commands and dialogues through smart speakers like Amazon Alexa or Google Home.
Voiceflow's flexibility also makes it a great tool for improving the customer experience by allowing businesses to create personalized, engaging conversations with their customers. For example, Voiceflow gives businesses the ability to use natural language processing (NLP) to better understand their customers' intentions when interacting with their system. This allows them to quickly identify customer needs and respond in an appropriate manner, ensuring that each interaction is unique and relevant. Through NLP technology, far more complex conversations can be set up than before- giving customers the opportunity for truly meaningful experiences. Furthermore, businesses can use analytics that measure the effectiveness of their conversations helping adjust their strategy accordingly while streamlining operations.
Increasing efficiency
Voiceflow is becoming increasingly popular among businesses and developers because of its effectiveness in streamlining workflows. With Voiceflow, users can quickly design, develop and deploy AI-powered voice applications on any platform. Voiceflow not only simplifies the process of creating voice experiences, but it also gives developers more power and control over their projects. By using its tools and features, developers are able to increase their efficiency while also engaging customers in new ways.
Voiceflow offers a range of features that help to speed up development processes – from natural conversation flow localization to secure payment processing functionality. Its "Drag-and-Drop" feature makes it easy for developers to create powerful experiences by simply dragging and dropping blocks into the content block editor interface. The "Ready Templates" feature allows developers to quickly make changes to existing templates or create entirely new ones within minutes.
With Voiceflow's powerful API integrations, users can connect their apps with major platforms such as AWS or Google Cloud Platform with just a few clicks. Furthermore, its AI assistant lets users automate certain tasks such as responding to frequently asked questions or setting up built-in analytics notifications based on customer behavior. This allows businesses to save time while still providing an excellent customer experience tailored specifically for their needs.
Ultimately, Voiceflow has become an invaluable resource for businesses looking to increase their efficiency while providing enhanced customer experiences through voice technology.
Enhancing customer experience
Businesses looking to engage with customers more efficiently are discovering the power of interactive voice applications created by Voiceflow. This versatile platform allows developers to build custom voice experiences for a variety of industries, including banking, retail, hospitality, travel, entertainment and more. With Voiceflow developers can craft interactive audio or video conversations that allow customers to interact as they would in person.
Voiceflow solves the common challenge of engaging customers through voice. Companies are using Voiceflow's tools to create faster support experiences and deliver multimedia content when answering customer questions. With features like media-rich interactions, integration with leading voice assistants, multi-language support and proactive notifications companies can build personalized conversation flows that enhance the customer experience.
This ability to create customized solutions gives businesses greater control over how they communicate with their customers by enabling them to adapt conversations quickly in response to changes in customer preferences or shifts in product offerings. For example, if a company wants to highlight key promotions or special offers for their customers they can easily do so with Voiceflow creating compelling experiences that increase customer satisfaction and loyalty. Additionally this makes it easier for organizations creating AI solutions from scratch as Voiceflows's distinct building blocks enable them to quickly modify existing features or design new conversational scenarios based on tailored templates designed specifically for their industry.
Canadian Conversational AI Design Tool Voiceflow Raises $20 Million In Series A
Voiceflow, a Canadian Conversational AI Design Tool, is quickly becoming a popular tool among developers and businesses. The success of Voiceflow is evident with their recent Series A funding, which raised $20 million.
Voiceflow is helping developers accelerate the development process and create conversational experiences faster than ever before. Let's take a look at some of the ways Voiceflow is helping developers.
Automation of development tasks
Voiceflow is a powerful tool that helps developers in the automation of many monotonous and tedious development tasks. With Voiceflow, developers can quickly and easily create voice-activated applications using a graphical user interface (GUI). By using the drag and drop method, they can define their own pathways for how the application should behave. This makes it easier for developers to develop voice-activated applications with less coding knowledge, as well as having better control over how the application behaves.
The simplification of development tasks, advanced features, visual interface and data tracking makes Voiceflow a great choice for experienced developers who want to reduce their workload and improve their app development speed. Additionally its collaboration feature allows multiple developers to work on different parts of an application at the same time which has helped companies rapidly prototype or rework ideas in limited timelines. The integration of several third-party services such as Google Analytics or Watson enables deeper analytics and further customization capabilities. Being cross-platform also means that applications can be deployed to different devices without having to rewrite code resulting in faster product launch times.
Faster development time
Voiceflow has made a powerful impact on how developers create voice apps with its low-code platform. It allows users to rapidly design and build Amazon Alexa and Google Assistant apps without ever writing a single line of code. VoiceFlow makes development easier by providing built-in components for adding variables, controls, media, webhooks, stories, sequences and other features typically available only in code. Additionally, it offers a range of UI templates which can be further customized to suit projects' specific needs. With the help of an intuitive drag & drop editor and visual programming tools, VoiceFlow makes it faster and simpler to create complex multi-language applications while drastically reducing development time.
The platform also allows developers to simplify their workflow by connecting services such as Airtable Base and Postman API with the app they are creating on VoiceFlow. This integration creates an efficient workflow which multiplies efficiency while removing tedious manual work associated with complex tasks such as text-to-speech conversations etc., that would have previously taken hours or even days using conventional tools.
With its powerful features combined into one package plus support for NLU engines Tensorflow & MongoDB Atlas Connection Arrays and live preview mode for debugging purposes; it's no wonder why voice developers are flocking towards Voiceflow!
Improved accuracy
Voiceflow has realized the importance of voice recognition accuracy and have improved it over time to a great extent. The application makes use of natural language processing (NLP) technology to understand user commands, which has resulted in an increase in accuracy of up to 91%. This means that users don't need to worry about repeating their commands as the application understands them correctly across multiple devices.
Voiceflow also offers improved audio recognition accuracy through its unique voice acoustic modulation algorithms. This helps the platform to understand different languages, accents and dialects which further improves its accuracy.
In addition, Voiceflow utilizes machine learning algorithms for speech recognition, giving it an edge over other existing platforms. Developers can train the platform with customer data so that it can better recognise different utterances in future interactions with customers. This advanced feature helps developers create more intuitive and efficient applications which are tailored for their business needs.
Conclusion
Voiceflow's innovative conversational AI design tool is rapidly gaining popularity among developers and businesses alike. Their Series A round worth $20 million is a testament to the success of the company and its ability to provide powerful conversations for its users.