VoiceFlow: How to Help Developers Build Better Voice Apps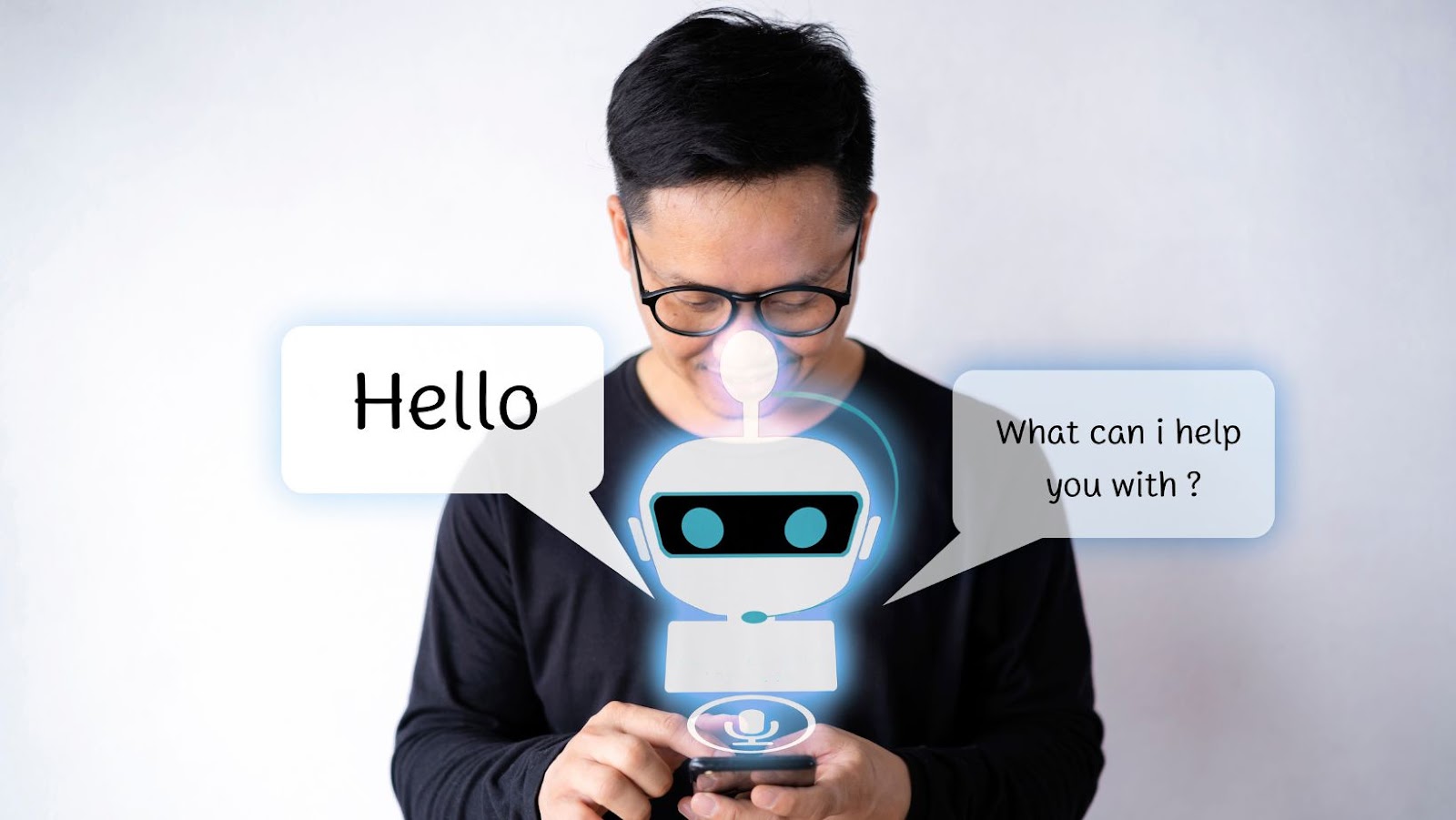 Struggling to maintain the growing demand of voice-enabled applications? With VoiceFlow's $20M Series A funding, developers can leverage sophisticated voice-building technology and take their voice applications to the next level.
You now have the opportunity to create and deploy natural-language AI faster, easier and smarter. Let VoiceFlow help you build powerful voice applications – get started today!
Introducing VoiceFlow: What is it and What Does it Do?
VoiceFlow is a software platform designed to help developers create voice-enabled applications using a visual interface. It allows developers to create interactive voice experiences in minutes, removing the hassle and complexity of coding. VoiceFlow also provides analytics and testing tools to ensure the accuracy of their applications.
VoiceFlow builds on natural language processing (NLP) principles, allowing users to develop applications that use spoken language as their primary input, making it much easier for people to interact with machines and technologies. Users can drag-and-drop components such as prompts, audio/speech content, API integrations, decision trees, and more onto an interface that can be customized as desired for their particular application. The development aspects are then handled by Voice Flow's AI Dialogue Engine which takes care of all aspects from decoding user input to speech recognition and prompts.
The platform also supports integration with popular cloud services such as Amazon Alexa and Google Assistant, allowing developers to quickly bring their applications or skills live on those channels at any time with just a few clicks. In addition, VoiceFlow's built-in analytics provide insight into user interactions with an application or skill, helping developers identify improvement opportunities to make their products more efficient and accurate. Finally, VoiceFlow provides a library of sound effects that users can add into songs or sound bites used in their projects.
Benefits of Using VoiceFlow for Developing Voice Apps
VoiceFlow is a powerful platform that provides developers the tools they need to create efficient and effective voice applications. With intuitive design tools, developers can create engaging experiences without needing to be experts in coding. This makes it easy to develop a robust experience for any user.
Here are some of the benefits of using VoiceFlow when creating a voice app:
• Increased Efficiency: With its drag and drop feature, VoiceFlow simplifies development so users don't need to write multiple lines of code for every action or interaction. This increases overall efficiency and reduces the development time for voice applications significantly.
• Creates Cohesive Experiences: VoiceFlow allows developers to test multiple solutions before deploying them in their application so users get an intuitive experience with their voice app from day one. VoiceFlow also automatically connects different elements, creating cohesive experiences that allow users and developers to effectively utilize the app's features without any issues.
• Easy Deployment on Major Platforms: Once developed, apps made with VoiceFlow can be deployed on major platforms such as Amazon Alexa or Google Assistant quickly and easily, allowing you to get your application out into the market faster than ever before.
• Analytical Insights: By monitoring usage patterns over time, VoiceFlow provides detailed insights about user behavior which can help you improve your application's performance quickly. Hence, you keep delivering a seamless experience for your users every single time.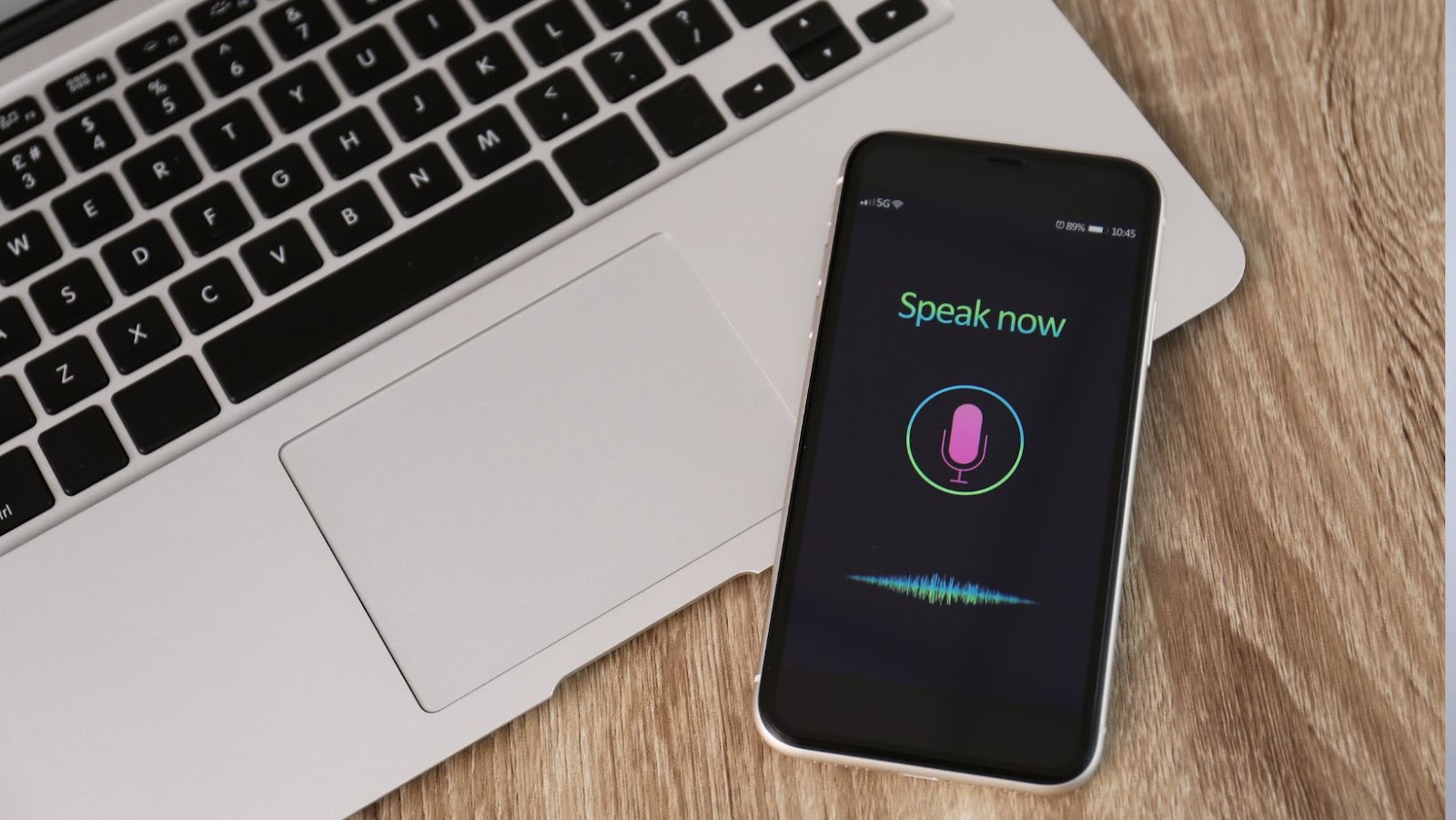 VoiceFlow Raises $20M Series A led by Felicis Ventures
VoiceFlow, a Canadian startup that provides tools to design, develop and deploy voice-enabled applications quickly and confidently, has secured a $20M Series A funding round led by venture capital firm Felicis Ventures, with participation from existing investors including acequia Capital, Real Ventures and angel investors. The funds will be used to continue accelerating the platform's growth, hiring more talent, and expanding VoiceFlow's partner network.
This news follows closely after VoiceFlow's launch of its public beta program in April 2019. Since then, VoiceFlow has grown its user base significantly by providing an intuitive platform for developers to design and create engaging voice-enabled applications. In addition, it leverages no-code/low-code systems that make it easier to build complex applications than would otherwise be possible through traditional software development approaches.
With this investment in place, VoiceFlow can build out new features that will create even more powerful tools for developers looking to utilize conversational AI experiences in their applications—offering everyone from indie makers to enterprises a fast way to create custom voice solutions that meet the most demanding requirements quickly and easily.
How VoiceFlow Can Help Developers Build Better Voice Apps
VoiceFlow is a powerful, easy-to-use, code-free development platform for building voice apps with an intuitive drag & drop interface. It enables developers to quickly and efficiently design, prototype and deploy their products with comprehensive tools for voice user interface (VUI) design—all without writing a line of code!
VoiceFlow features various features that help streamline the development process, including its Smart Forms and Node Based Canvas. The Smart Forms allow you to quickly create models and dialogues, while the Node Based Canvas lets you draft your voice interactions in an easy visual manner. In addition, VoiceFlow has a range of powerful integrations that make it easy to connect your app to external services such as Amazon or Google Assistant so that you can make the most out of their platforms.
VoiceFlow also offers convenient testing solutions so developers can quickly evaluate designs or test alternate approaches with real users. These tools and analytics insights help developers learn more about how users interact with their apps and adapt accordingly. Finally, VoiceFlow integrates seamlessly with existing programs like Slack so developers can keep track of progress while collaborating within their team. With Voice Flow's comprehensive solution set, developers have everything they need to build successful voice products from start to finish!
Tips and Best Practices for Building Voice Apps with VoiceFlow
Developers interested in creating voice applications need to be aware of the basic design tips and best practices that can help them ensure their voice experience is smooth and enjoyable for users. Here are some of the key things to consider when designing your VoiceFlow project:
• Understand the user – Designing a successful VUI requires understanding humans, from mental states to body language. Try testing with real people and use techniques like prototyping, consensus mapping and interaction models to help you create a user-friendly experience.
• Set up a welcome greeting – A great way to start any voice application is with an engaging welcome message that outlines app functionality, sets expectations for the user, and encourages them to take action. Make sure this introduction gives a clear explanation of what the app offers so users don't become confused or frustrated.
• Utilize natural language processing (NLP) – NLP is useful in understanding complex commands so your users don't have to follow a strict script or set of rules when interacting with your app. To ensure users have an effortless experience, it may help keep NLP domains fairly straightforward so commands match results more accurately.
• Allow for voice input variations – Design for different phrasing variations during development so you can account for the variety of ways someone might speak into your app when searching or entering data into it. This will allow your app will capture all relevant information regardless if spoken exactly how expected by drawing on related contextually similar terms as well as exact match words or phrases
• Aim for speedy responses – Being able to talk through tasks instead of typing takes longer than completing tasks without vocal input – make sure you give enough time between task prompts and vary wait times based on circumstances like network connectivity or latency issues may delay response times during operation.
The Future of VoiceFlow and Voice App Development
As voice-enabled apps become more mainstream, VoiceFlow is taking the next step in helping developers create better experiences. VoiceFlow is a no-code platform that makes it easy to quickly design, prototype, and publish powerful voice apps – addressing one of the biggest pain points developers face today.
VoiceFlow simplifies the complete voice app development process so developers can focus on creating rich, delightful experiences without worrying about backend complexities. Using visual tools, developers can design custom conversations by setting up intents and slots and adding dynamic elements like media playback or webhooks to keep things interesting.
VoiceFlow also helps streamline launch preparation with features like integration testing with Amazon Alexa and Google Assistant certification checklists. Publishing and distribution of applications are made easy too – allowing users to deploy their apps directly in the Google Play Store or Amazon Appstore for Alexa devices.
Finally, Voiceflow also helps teams stay productive and collaborate more effectively with real-time collaboration tools that keeps everyone on track during development cycles. With these new capabilities, teams can now deliver higher quality voice experiences faster than ever – empowering innovation in voice app development.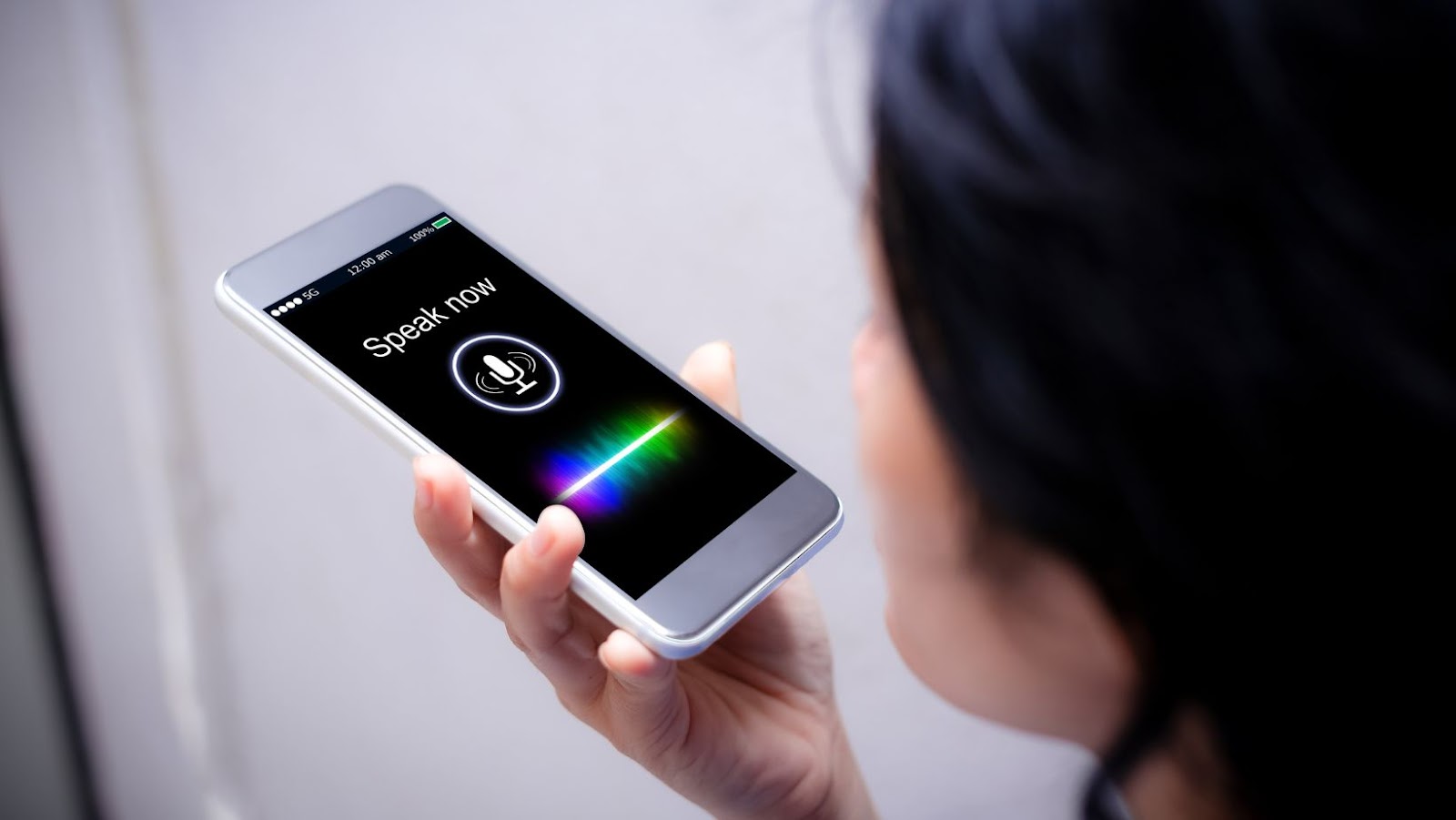 Case Studies of Voice Apps Built with VoiceFlow
VoiceFlow is a VoiceApps development platform designed to enable developers to rapidly build voice experiences with unparalleled speed and agility. This powerful platform was designed from the ground up to enable developers to quickly and efficiently create voice applications that can interact intelligently with end users.
To help developers understand the potential of VoiceFlow, we have included below case studies of some of the amazing applications built using this revolutionary platform. These case studies illustrate the amazing capabilities of VoiceFlow, providing insight into how this powerful tool can take your voice app development to the next level.
1)Knowledge AI – This Alexa Skill was created using VoiceFlow, allowing users to ask questions about any topic and receive detailed responses tailored specifically for them. The Knowledge AI Skill utilizes natural language processing, allowing it to understand more complex requests from users to provide them better information than any other source available.
2)Old Navy – This Alexa Skill was designed for retail purposes, giving customers access to great deals straight from their device's speakers! The user interface on this skill is incredibly easy and intuitive, allowing shoppers everywhere access fantastic savings no matter where they are in the world.
3)FamilyThing – FamilyThing is an Amazon Echo Show Enabled application that allows family members worldwide to stay connected through pictures and videos shared between relatives wherever they are located. The uniquely simple user experience of FamilyThing makes it easy for users of all ages to stay engaged with each other when geographic distances might limit interactions otherwise possible in a single physical space.
These three examples showcase just a few of many innovative voice apps built using VoiceFlow and highlight the immense potential this tool offers those developing apps today.
Resources for Learning More About VoiceFlow and Voice App Development
Several helpful resources exist for developers interested in learning more about VoiceFlow and how to develop sophisticated voice apps.
The VoiceFlow website is a great resource for learning the platform and features. Additionally, the VoiceFlow blog offers a balanced mix of research and news about voice interface development trends to ensure developers stay informed about the latest industry innovations.
Developers looking for instructions tailored to creating experiences using VoiceFlow have several options. Various courses from leading universities and training organizations are available online, such as Coursera Specializations, Udemy tutorials, MobileMakersEdu programs–all offering lessons on UX design principles, skill building exercises, and strategies for optimal voice app deployment.
For those interested in joining industry conversations with other professionals, forums such as the twice-monthly Alexa dev discussion group or Amazon Alexa Dev Twitter chat offer valuable insight for staying up-to-date on trends and best practices for voice app development using VoiceFlow.