Sense: Offering a web portal for monitoring energy usage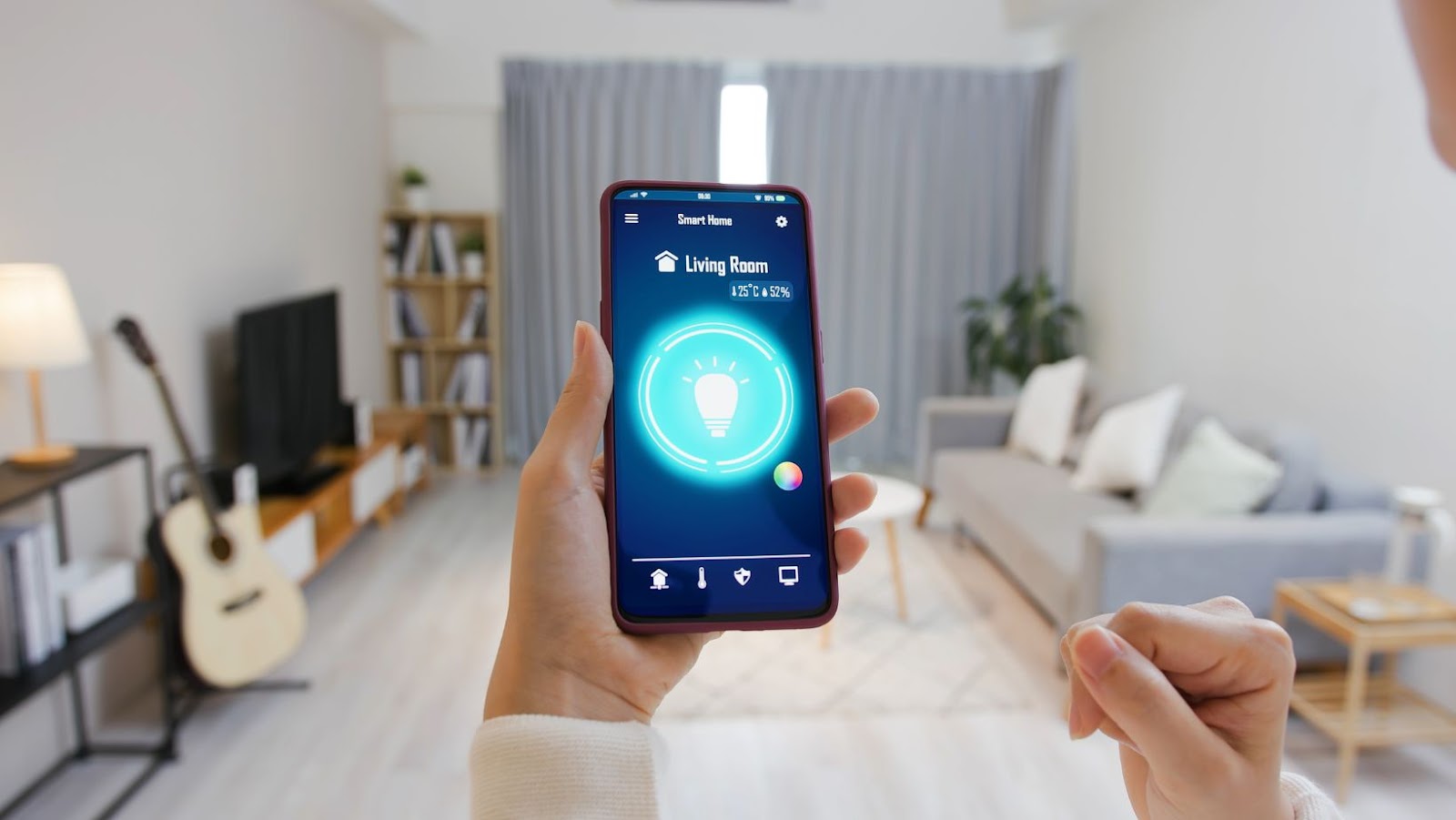 Home energy monitoring firm Sense just raised $105M – a huge milestone for the industry.
The company's technology offers unprecedented precision in energy monitoring, along with a comprehensive web portal for homeowners to access it.
This article will explore what Sense offers, how it works, and how it stands out in a crowded market.
What is Sense?
Sense is a web platform designed to help households and business owners reduce their energy costs and help achieve sustainability goals. It provides an efficient, easy-to-use system for monitoring electricity use in a building or facility.
By connecting to the electricity meter and utilizing industry-grade hardware and software, Sense can continually monitor energy usage from individual appliances and allow users to detect problems quickly and take swift action. As a result, sense can be installed in most homes or businesses in just a few minutes, with no technical expertise required.
The Sense platform includes powerful analytics that provide users with real-time feedback related to energy usage patterns, enabling them to understand how much energy their home or business uses at any given time. This enables users to monitor costs, identify potential savings opportunities, set targets for efficiency gains, track progress towards those goals and even find problems in their premises that could be causing excessive wastage. Moreover, Sense also empowers users by providing access to detailed visualizations of their utility bills so they can easily see where most of their money goes.
Sense's automated data collection functionality can piece together information from different sources such as weather forecasts or local demand calculations – providing helpful contextual insights on how external factors might affect your energy usage. By understanding trends like these users are better placed to adapt their practices accordingly – resulting in long term cost savings while meeting sustainability goals.
Overall, Sense's innovative technology offers an intuitive user experience with endless potential when it comes helping you save on your utilities bills!
Sense's recent $105M funding round
On February 25th, 2020, Sense announced an impressive $105 million funding round, led by CMFG Ventures. The investment was partly made to help accelerate the company's mission to build a web-based portal for consumers and businesses to monitor energy usage.
The new funding closed the Series D round and included a mix of venture capital firms and strategic investors such as BP Ventures and Techstars Ventures. With $205 million raised over their lifetime, Sense is well-positioned to accelerate their innovation in energy intelligence and energy data analytics offered to customers through their online portal.
With this latest injection of capital, Sense is well-positioned for long-term success as they move forward with their vision for a scalable world platform offering innovative solutions. Customers will have access to features such as real-time monitoring of energy usage, personalized recommendations on reducing consumption more effectively, and tips on saving money through smart upgrades on the consumer side—all while contributing towards global sustainability efforts.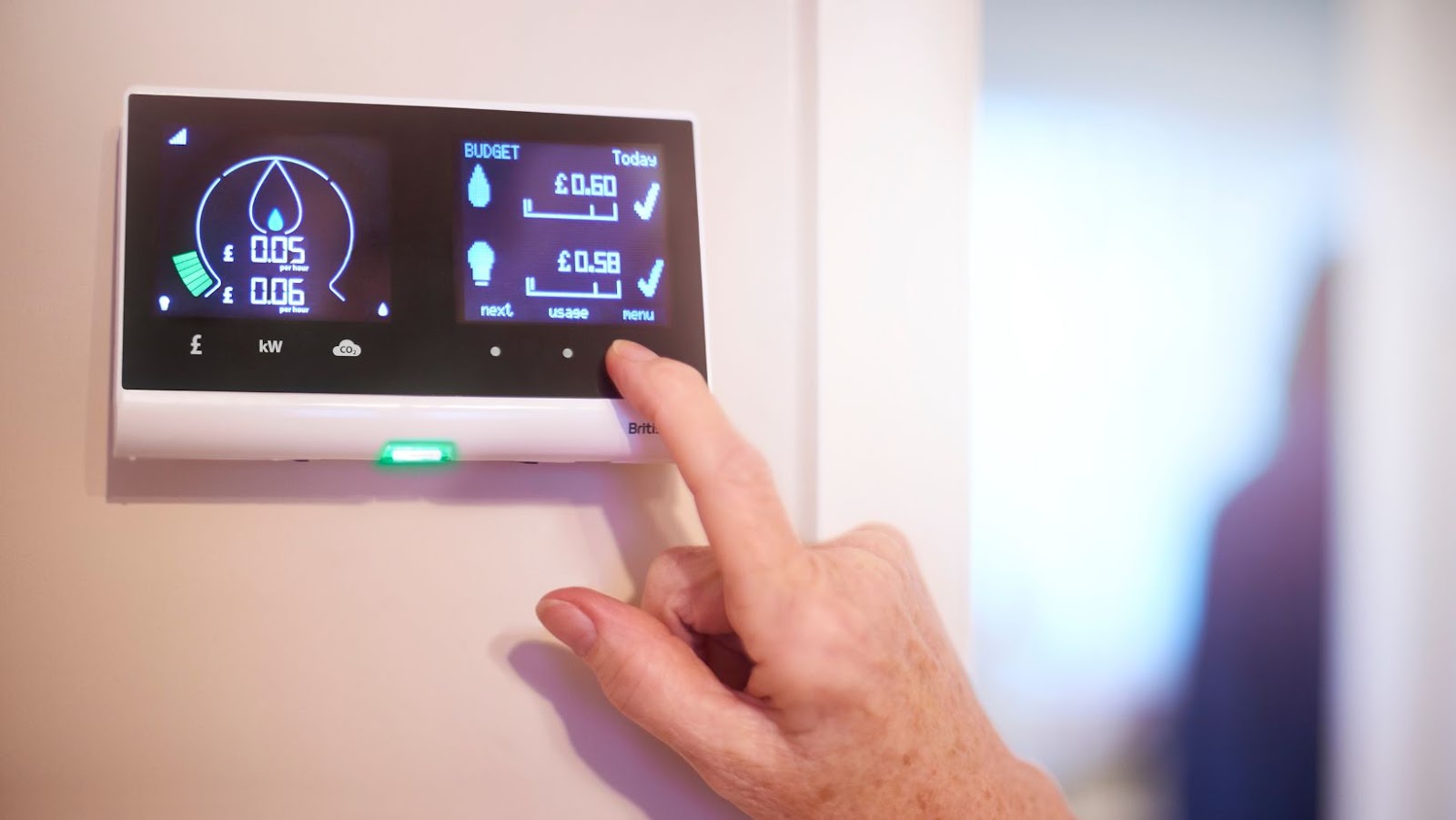 How the Sense Web Portal Works
Home energy monitoring firm Sense has just raised $105M in venture capital for their home energy monitoring systems. The company provides an intuitive web portal for homeowners to easily monitor their energy usage and adjust their habits to reduce their energy bills.
This article will discuss how the Sense web portal works and why it is so successful.
Overview of the portal
Sense is a web portal platform designed to monitor energy usage in residential homes and commercial buildings, providing an easy way for homeowners, businesses, and utilities to use their energy consumption data better. The Sense platform provides deeper insights about the performance of buildings, appliances and home networks through feature-rich data visualizations and reports. In addition, its intuitive design allows users to quickly navigate from one section to the other without missing key details.
The Sense platform enables users to get insights into using individual appliances or devices and whole buildings or networks. It also provides users with alerts when changes are detected that may indicate an issue with a specific device or electricity meter. By leveraging existing connected equipment such as thermostats, solar monitoring devices, whole-house energy meters, circuit breakers and more, and detailed electrical measurements taken directly from each meter's digital signal processor (DSP), the Sense platform offers in-depth analysis tailored to each specific user's preferences.
The Sense dashboard gives users a real-time birds eye view of their entire system with data presented in various graphical representations: histograms, line charts or tables depending on preference. In addition, a built-in analytics engine allows users to detect expected patterns such as normal daytime electricity usage patterns for 7 days. Then, it sets parameters for anomaly detection alerting them through email when that pattern is breached. This powerful tool can help identify appliance problems such as water heater leaks or help optimize energy usage on commercial properties by letting the user watch energy use and demand trends over time while adjusting their energy efficiency plans accordingly.
Features of the portal
The Sense web portal provides several great features to make monitoring your energy use easy and convenient. The main features of the portal include:
1. Real-time Energy Usage: See how electricity is being consumed in your home in real-time, and receive alerts when large spikes in energy usage occur.
2. Monthly Monitoring and Cost Estimations: Track estimated total monthly costs so you can adjust your energy budgeting and plan for future bills.
3. Historical Data Tracking: Go back in time to view past electrical usage patterns, analytics about appliances, trends, and costs over months or years of energy consumption information which can aid anyone looking to reduce their electricity bills or optimize their energy usage.
4. Alerts & Notifications: Receive notifications when irregular behavior is detected that could alert you to potential problems with circuits or appliances before they become an issue.
5. Device Management & Installation Troubleshooting: Make it easy to add or remove devices from your network and detect potential issues that might require replacement parts or device maintenance on the system.
6. Recommendations & Actionable Insights: Receive suggested changes to optimize your electrical use and possible malfunctions detected by the system so you can stay informed on potential issues even while away from home monitoring usage remotely via the app or online portal interface.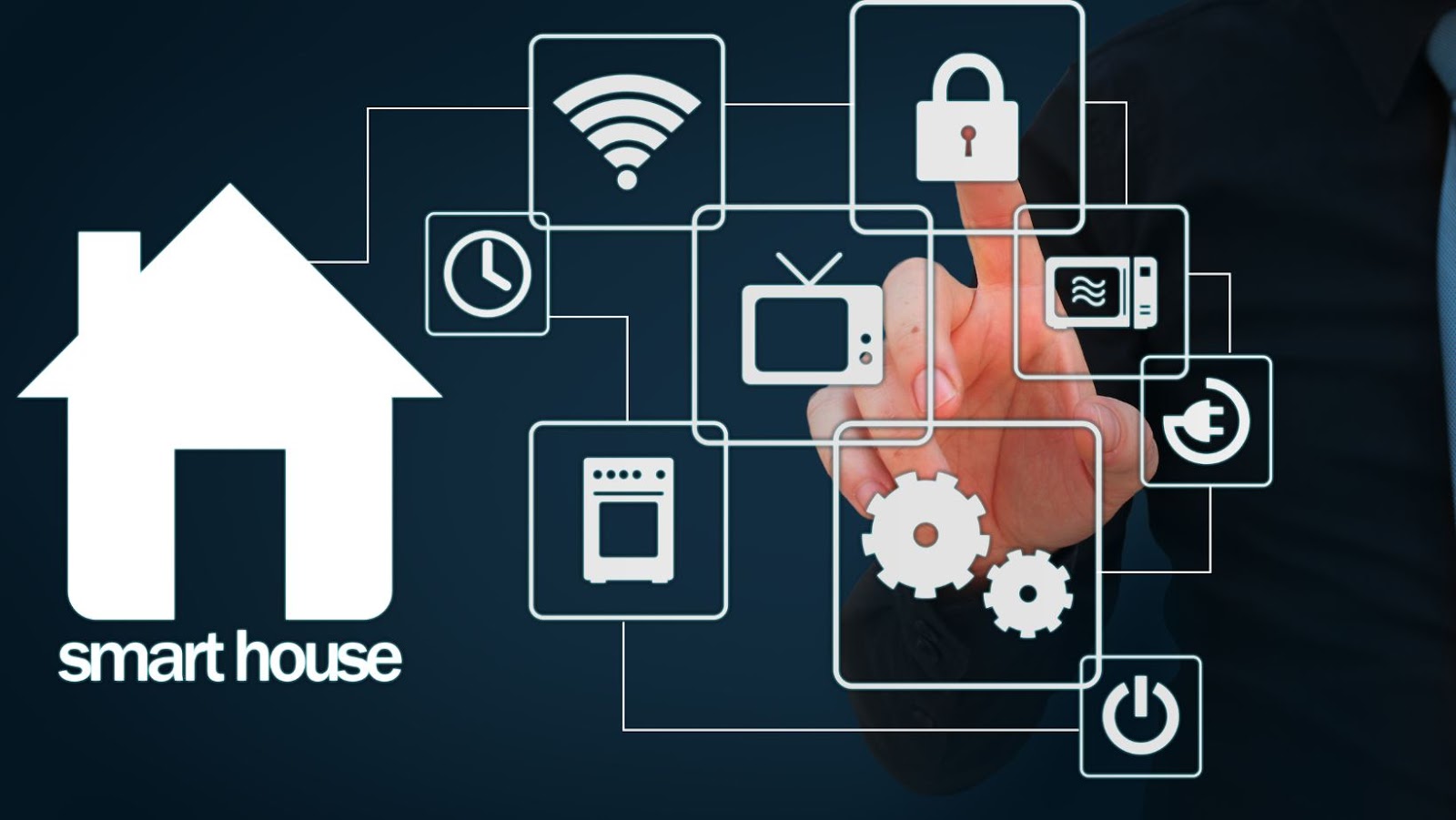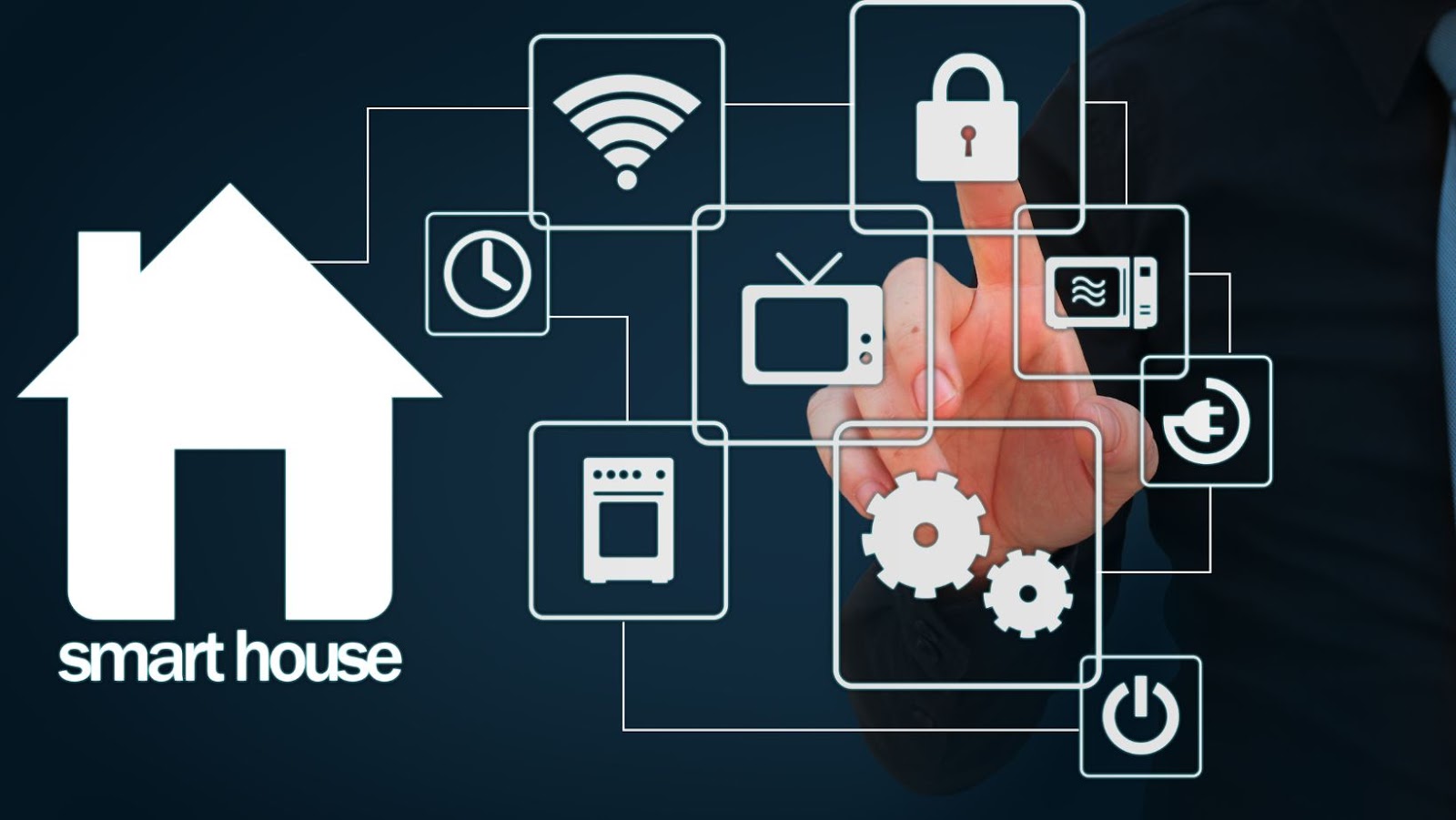 Home energy monitoring firm Sense just raised $105M
Home energy monitoring firm Sense recently raised $105M to continue their energy efficiency mission. Their web portal is a major part of this, allowing users to monitor their energy use in real-time. This provides insight into when, where, and how energy is being used which can help identify energy-wasting habits and conserve energy more effectively.
Below, we will discuss some of the key benefits of the Sense web portal.
Increased energy efficiency
The Sense Web Portal is a powerful tool to help households increase their energy efficiency and identify potential savings opportunities. By accessing the interactive dashboard, users can easily monitor their daily energy usage and troubleshoot areas of energy waste. Viewing real-time usage across devices and regions enables users to instantly identify abnormally high demand or unexpected spikes in energy costs. The dashboard also displays valuable insights into past electricity bills which can help to reduce overall electricity costs.
Furthermore, people can track the performance of their renewable energy systems when outfitted with Sense's solar module, empowering customers to make informed decisions about their renewable investments. In addition, sense's advanced algorithms can generate insights about energy efficiency that can help homeowners adjust appliance use for peak periods and avoid costly surges due to overly high demand. Customers also have access to mobile notifications which alert them when an appliance is wastefully using too much power or when usage abruptly changes allowing them more control over their home's electrical grid.
By utilizing the Sense Web Portal, customers can make more informed decisions on using power as they strive towards increased energy efficiency.
Improved user experience
The Sense web portal offers a streamlined way to access data and manage energy usage. Whether you are already a Sense user or just beginning to explore the platform, there is plenty to be excited about with the Sense web portal. It simplifies navigation and makes information easier to access.
The improved user experience begins with a customized dashboard that provides users with specific data on their energy usage and cost savings. The interface is designed for maximum efficiency, allowing decisions to be made more quickly and accurately than ever before. With an organized dashboard, users can access individual appliance Dashboards that monitor electricity use in real time and System Dashboards displaying all connected energy circuits in a holistic view. In addition, the data is presented in an informative format which helps you interpret your energy usage trends easily and take control of your monthly spending again.
Additional benefits of the Sense Web Portal include cloud integration with external tools like Zapier, alert notifications when certain thresholds or conditions are met; automated snapshots of long-term data; and support for unlimited sub users so that members of your home or office can easily track their energy usage patterns. All this combines for an exceptional user experience that maximizes your time spent managing energy costs without sacrificing insights or clarity into electricity use within the home or business environment.
Lower energy costs
Sense's web portal provides an innovative approach that enables you to monitor, analyze, and conserve energy in your home and business. Through the portal, you can save on energy costs by analyzing your real-time usage data and identifying areas where you may be able to reduce your consumption. With Sense's straightforward tools, you can make informed decisions about how much energy you use each month and what actions you can take to lower your bills.
Using the Sense app or web portal, you can access many trustworthy statistics that visually display your total energy consumption in real-time. You can easily identify usage patterns over time or large spikes in one area. On top of that, Sense detects common appliances like microwaves or hairdryers and offers helpful tips on using them more efficiently. With this level of detail, it becomes much easier for users to determine where they are wasting money and adjust their behaviors accordingly.
In addition, Sense's web portal comes equipped with various automated alerts which allow users to actively monitor their energy consumption and receive notifications when something seems out of the ordinary – helping them make quick adjustments that could otherwise result in high unexpected bills later down the line. All this adds up to a better overall experience with reduced costs associated with energy usage!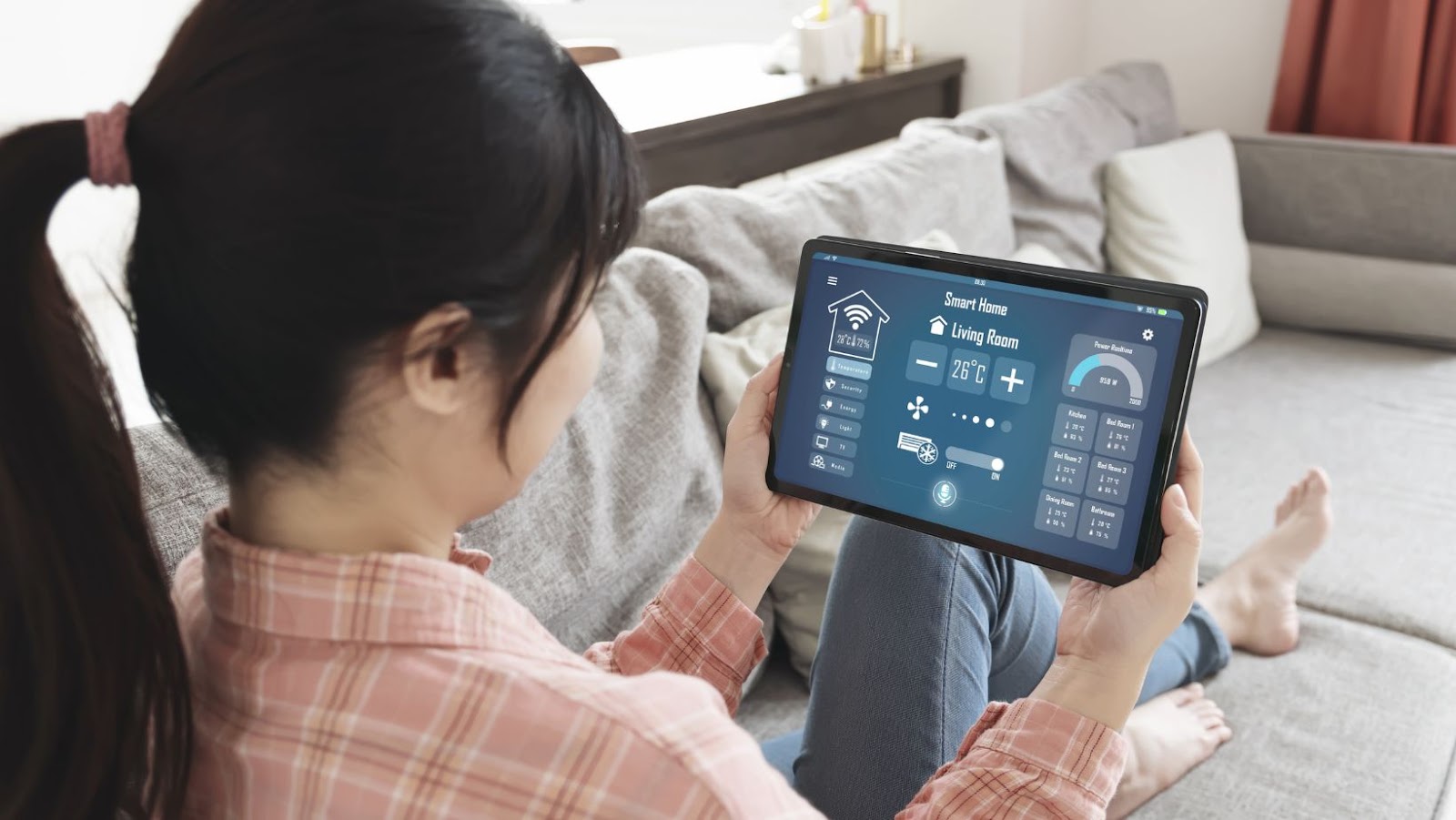 How Sense is Different from Other Home Energy Monitoring Firms
Sense is a home energy monitoring firm that just raised $105M in venture capital funding. It offers a web-based dashboarding system that helps consumers understand and manage their energy usage better.
What makes Sense different from the competition? Read on to find out how Sense is unique regarding home energy monitoring.
Advanced analytics and data visualization tools
Sense is the only home energy monitoring firm to offer advanced analytics and data visualization tools to help customers gain deeper insights into their energy usage behavior. These tools provide an in-depth analysis of energy usage, helping customers identify inefficiencies, track progress over time and make informed decisions to reduce their energy bills.
The web portal lets users quickly analyze their data and determine actionable ways to reduce energy usage and costs. It includes trending charts, data tables, and a custom report generator. It also offers comparison features such as regional summaries of energy use and year-over-year report generation. These are designed to create comprehensive visibility into usage patterns that cut across monthly heating/cooling costs for better budgeting.
Built upon a secure cloud platform with 24/7 backend monitoring procedures, the Sense platform provides timely alerts for potential issues such as appliance malfunctions or outages. This advanced feature allows users quick access to information about where any extra electricity came from – all through a single interface that is user-friendly, graphical and mobile device compatible. Additionally, with secure user authentication options offered via device identifier security protocols, Sense provides an optimal platform for reliable customer service experience that is unmatched by other home energy monitoring firms in the industry today.
AI-powered recommendations
At Sense, we go far beyond "monitoring" and offer intelligent energy insights powered by artificial intelligence (AI) to give consumers recommendations for reducing their energy consumption. Our AI-powered recommendations are not just about saving money, but about understanding the nuances of their energy usage and helping them become better stewards of their energy use.
Unlike other home energy monitoring firms, Sense differs because its AI capabilities use proprietary algorithms and data-driven insights. In addition, the AI is self-learning which means that as more data is gathered from users, the AI will continually improve its accuracy and make personalized suggestions for how customers can lower their electricity bills without sacrificing comfort.
Aside from delivering customized recommendations, our product can also help customers visualize their electricity usage through detailed daily and monthly graphs. This visualization helps customers better understand the cause of spikes in their electricity bills over time and optimize their use to save money while ethically consuming resources.
In short, Sense provides a unique solution to managing electricity use by leveraging proprietary artificial intelligence algorithms that can deliver informed predictions through an easy-to-use web portal based on user data inputs.
Automated energy monitoring
In terms of automated energy monitoring, Sense can provide an innovative solution that sets it apart from other home energy monitoring firms.
Sense enables users to monitor their energy usage in real time and track their energy profile using its cutting edge devices. The devices use machine learning algorithms to monitor and detect changes in home common electrical loads such as refrigerators and air conditioners and identify unusual peaks in electricity usage.
It also allows users to compare their energy usage with other people around their area, helping them find ways to save on electricity costs. At the same time, Sense offers a web portal for full transparency on electricity usage by displaying house-level historical power utility data for comparison.
Furthermore, its smart alerts system notify users whenever there are any fluctuations in the power grid or surges detected from home appliances and systems.
These features make Sense an ideal choice for optimizing their household's electricity consumption.
Conclusion
Home energy monitoring firm Sense raised $105M to help grow their business and expand their innovative technology. With the rising demand for smart home tech, Sense appears well-positioned to capitalize on the market opportunity.
tags = Sense, Home energy monitoring firm, raised $105M, Blue Earth Captial, sense ai 105m blue capitalheatertechcrunch, Sense intelligence , Mike Phillips