Why SaaS companies must be laser-focused on customer acquisition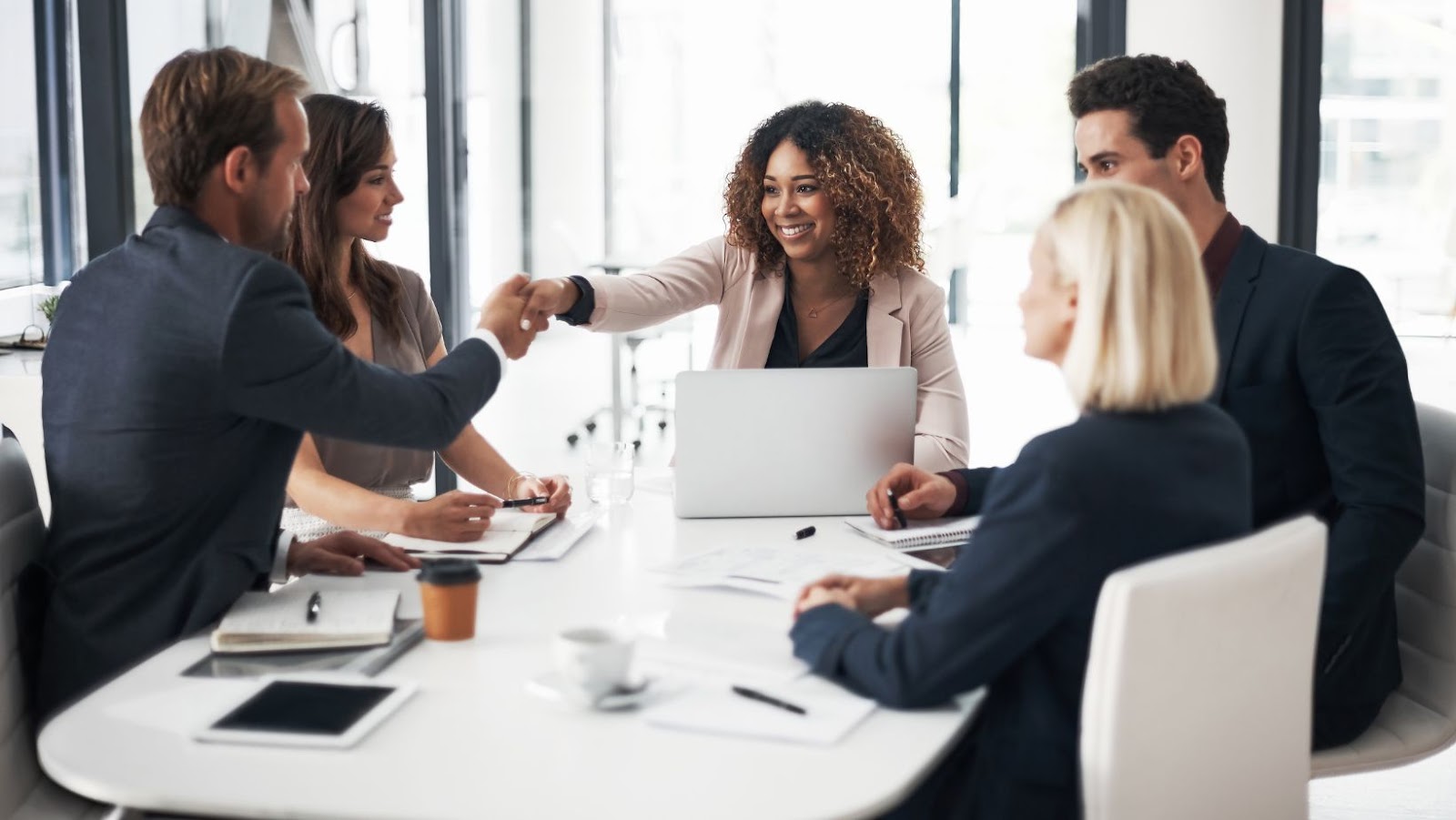 SaaS companies have recently gained immense popularity in venture capital and investor circles. This is mainly because the potential for monopolizing a customer base is considerable, and the acquisition cost is relatively low compared to other types of businesses.
In this article, we explore why venture capitalists and investors love SaaS companies and why customer acquisition should be a top priority for these businesses.
Overview of SaaS business models
Software-as-a-Service (SaaS) business models are becoming increasingly popular among businesses of all sizes. They provide the most cost-effective way to provide software that customers can access and use anytime, anywhere. With a SaaS subscription model, companies can improve customer engagement, reduce operational costs, and increase revenue growth.
The SaaS delivery model allows companies to customize and scale services to meet their specific customer needs. A company's subscription revenue can be seen as a barometer of its health since it indicates how many customers use the service and how often they use it. For this reason, customer acquisition should always be at the forefront of any SaaS business strategy.
Developing an effective customer acquisition strategy begins with understanding which customers are most likely to become loyal users and actively support your company's growth.
Market segmentation is essential for strategically identifying profitable segments and targeting them to maximize return on investment (ROI). Companies must also offer competitive pricing to attract high value customers without straining resources or compromising margins. Additionally, leveraging marketing automation tools like content marketing or email campaigns can improve customer engagement. Finally, retaining existing customers is as important as winning new ones because those relationships yield maximum value over time.
The Real Reason Why Venture Capitalists And Investors Love SaaS Companies
Software-as-a-Service (SaaS) companies have become increasingly attractive to venture capitalists and investors due to their business models, scalability and return on investment. SaaS companies are particularly interesting because they can generate revenue from multiple sources, including self-service and B2B sales. Additionally, because of their subscription business models, SaaS companies allow for a recurring revenue stream — cash that can be reinvested into the business to fuel further innovation and growth.
Because of these features, investors see significant upside potential in SaaS companies. For a SaaS company to reach its full growth potential, however, it must be laser-focused on customer acquisition — actively seeking out new customers while working hard to improve customer retention. In addition, companies must be willing to go above and beyond in understanding customer needs and tailoring solutions that provide the highest level of satisfaction to secure loyalty and boost long term subscription rates.
Therefore, it is paramount that SaaS companies prioritize the attraction of high value customers throughout the lifecycle of their product offerings — finding new leads, efficiently converting those leads into paying customers, providing excellent customer support during onboarding and after implementation stages — if they want investor money pouring into their businesses.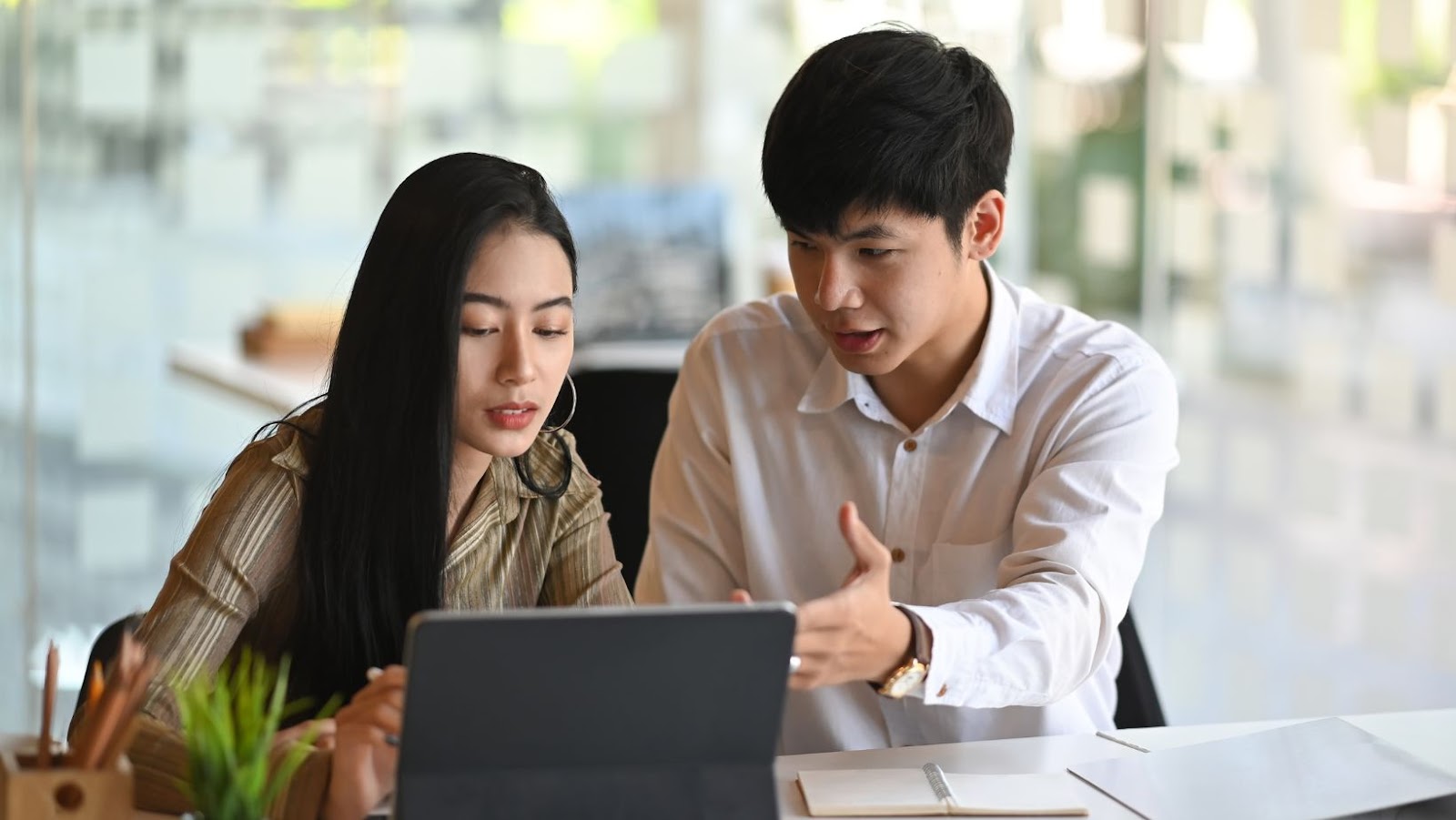 Customer Acquisition
Customer acquisition is the backbone of a successful SaaS company and is one of the key reasons investors and venture capitalists flock to this type of business. Acquiring customers is any SaaS business's lifeblood, yet many SaaS companies overlook this important factor.
So, let's examine why customer acquisition is important for SaaS companies and how to ensure success in this area.
Identifying your target market
Identifying your target market is key to success in customer acquisition. The more you know about the types of customers you want to attract, the better you can shape your approach to maximize results. Start by identifying your ideal customer in terms of type (B2B or B2C), size, industry location and other demographic characteristics. Customers have different needs, so consider creating personas or archetypes for each customer you think would benefit from your product or service.
Once you understand your ideal customers, start looking for them online. First, monitor what content they are already consuming and create relevant campaigns to reach them. For example, if one of the personas is a field technician working in a specific sector, then look for websites and magazines dedicated to those interests and develop campaigns geared towards them with content they'll find valuable.
Ultimately, using data-driven approaches will help you identify where target audiences are spending their time online and understand changes in consumer behavior over time so that you can constantly adapt and improve your strategies. By focusing on customer acquisition through targeted marketing efforts both online and offline, SaaS companies can increase their visibility with potential customers and improve their ability to convert them into paying users over time.
Creating an effective customer acquisition strategy
Creating an effective customer acquisition strategy for SaaS companies is critical to ensure the company remains competitive in their market. Customer acquisition, also known as sales acquisition, is acquiring new customers and helping them become returning, loyal customers. There are several key components to creating an effective customer acquisition strategy.
The first step is to understand the target audience and their needs. This can include researching their online behavior and preferences and surveying existing customers or prospects to comprehensively see who they are and what they're looking for. With this knowledge, marketers can create campaigns that best appeal to their target audience and make them more likely to convert into customers.
Another important part of a successful customer acquisition strategy is setting measurable goals that are attainable, yet ambitious enough to drive the company forward responsibly. These goals could include key metrics such as cost per lead (CPL), cost per customer (CPC), or lifetime value of a customer (LTV). Establishing these goals helps marketers determine which platforms and tactics will most efficiently reach potential customers.
In addition to establishing goals, marketers must identify the optimal channels for reaching potential customers depending on where their target audiences live online. This could include paid search advertisements, social media posts, email newsletters, blog content or other digital marketing efforts. Companies must prioritize one or two channels over others so that resources aren't spread too thin across multiple outlets while simultaneously trying to build a presence in many different places.
Finally, companies must focus on driving conversions through personalization and providing sound customer service during each stage of the sales process to maintain positive relationships with users during leads' journey through becoming customers until they become returning clients familiar with the product offering of the SaaS company itself. Taking these steps will help create an effective strategy for acquiring long-term customers who remain committed ultimately resulting in success of any SaaS business model.
Developing a customer acquisition funnel
Customer acquisition is bringing in new customers and converting them into loyal, paying customers. It begins with marketing activities that generate leads, followed up by sales activities that eventually close a sale. Many businesses use a funnel approach to develop an effective customer acquisition strategy – from generating leads to closing a sale.
At the top of the funnel lies content production, search engine optimization (SEO), pay-per-click advertising (PPC), display advertising, social media campaigns and more. These actions aim to reach potential customers and drive them to enquire or engage with your business.
Once potential customers have contacted your business, either proactively or through responding to one of your campaigns/ads, they enter the middle stage of the funnel where they become sales leads. This stage involves conversion actions such as lead nurturing emails, phone or in-person follow-up calls, and any other activity that drives potential buyers closer towards a sale. A well designed customer acquisition system will track and monitor each lead's progress through the sales process so that any leads not yet converted can be identified and targeted for extra attention – if necessary – at different stages of this process.
The bottom part of the funnel involves closing sales – shorter interactions where prospective buyers are encouraged to commit to doing business with you. Closing tactics include creating offers that buyers cannot refuse – discounts for example – plus deploying persuasive language using copywriting techniques as well as technical expertise from members of staff who are knowledgeable about what you're selling.
Once closed deals begin appearing on your books then it's time for follow up activities such as making sure the customer remains satisfied and looking towards additional product purchasing opportunities or perhaps investments in additional services etc… This stage completes an effective customer acquisition system which should start delivering repeatable results over time once honed correctly according to individual goals & objectives.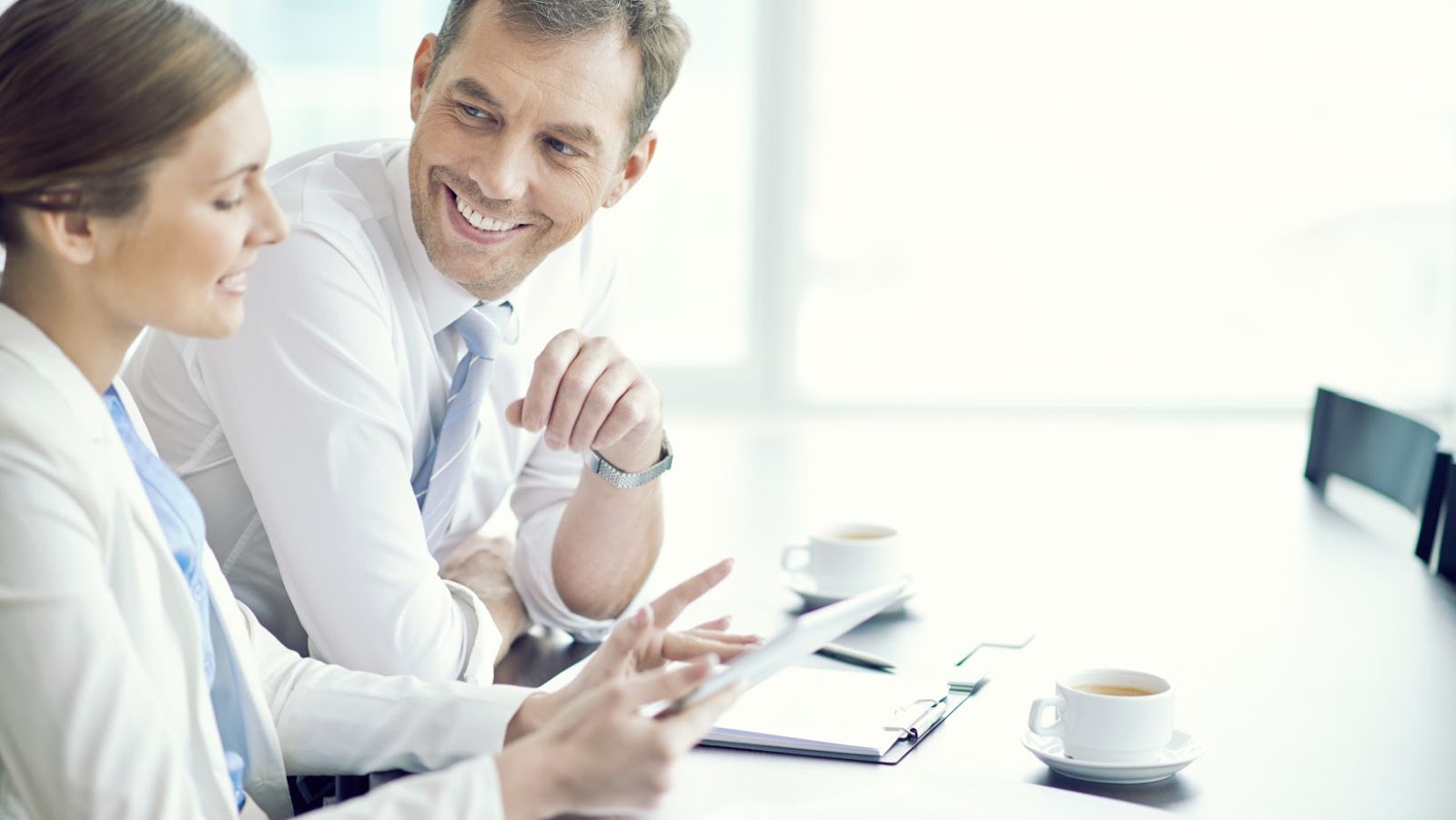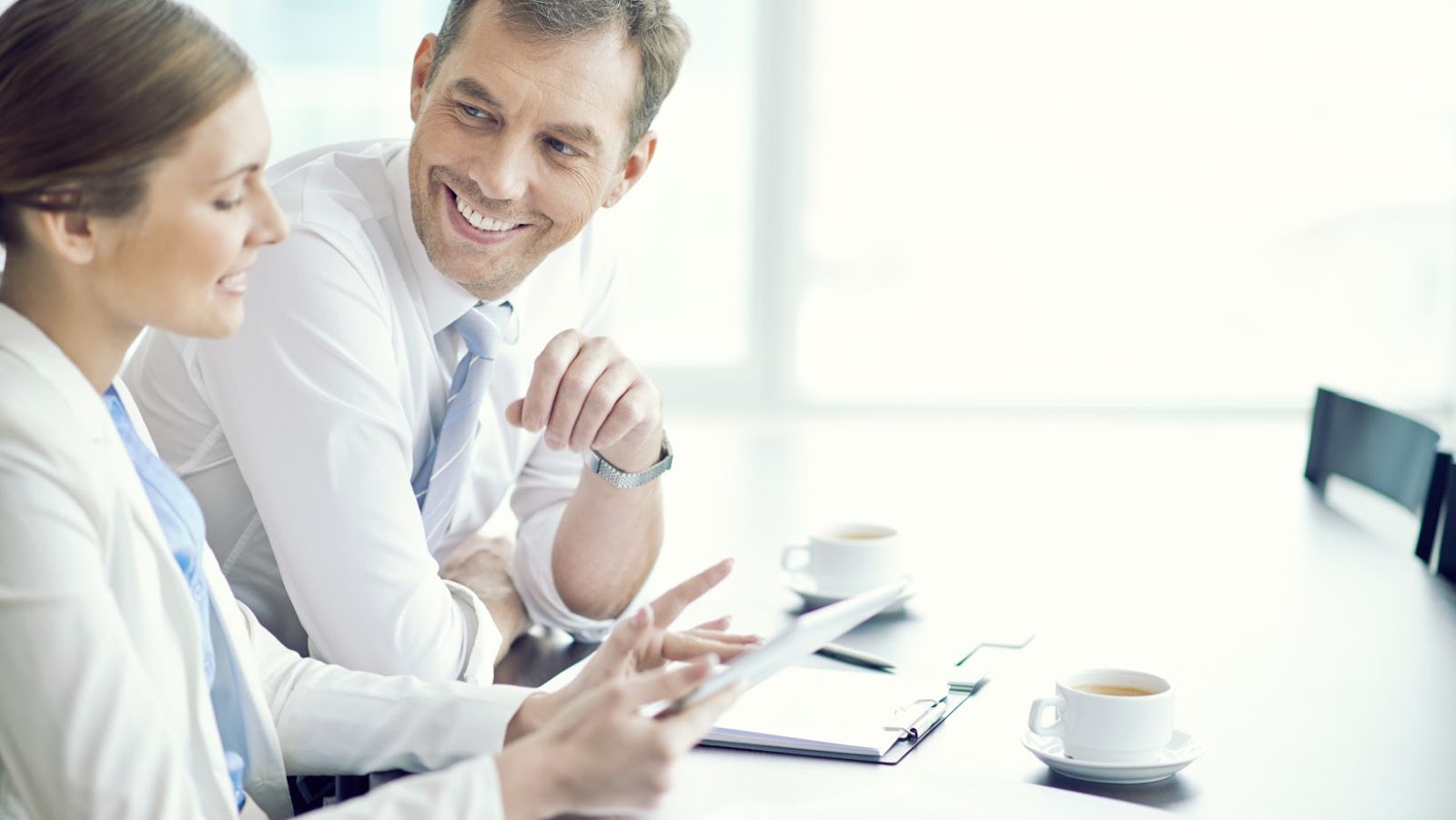 Optimizing Your Acquisition Process
When it comes to successful SaaS companies, having a laser-focused acquisition process is key. Venture capitalists and investors love SaaS companies because they typically have high customer acquisition costs, but can generate recurring revenue. Therefore, SaaS companies need an optimized acquisition process to acquire and retain customers.
This article will discuss why Venture Capitalists and Investors love SaaS companies and how to optimize your acquisition process.
Leveraging customer feedback
Customer feedback is an essential element of any acquisition process and one of the most valuable sources of insight. It not only provides useful information to improve existing products and services, but it is also a way to better understand your current and potential customers' needs. Additionally, customer feedback can identify buying trends, allowing companies to better tailor their strategies for acquiring more leads.
When collecting customer feedback, companies must use multiple methods. Methods like surveys, focus groups, interviews, online reviews, usage analytics and conversations during customer service calls provide valuable insight into what customers seek regarding products and services. Such information can then be used to develop specific acquisition strategies targeting customers or key audiences most likely to convert.
Companies should also create mechanisms for customers to give feedback easily so they don't feel burdened or neglected by complicated forms or processes. Social media platforms like Facebook and Twitter are popular options for letting customers voice their opinions in real-time without going through a long process. Companies can also use automated systems like email broadcasts or drip campaigns to ensure they always stay in touch with valuable customer audits on an ongoing basis without spending too much effort doing so manually.
Finally, companies should proactively reach out to their customers to build relationships with them and solicit meaningful input on how the business might improve its acquisition process – this could involve hosting giveaways or contests where participants get the chance to share their opinion about desired improvements as well as providing incentives for making referrals.
Utilizing A/B testing
A/B testing, or split-testing, is a practical way for SaaS companies to optimize their acquisition process. A/B testing allows you to compare two versions of a page or feature and determine which one performs better. This can be done with web page designs, emails campaigns and other elements of the customer acquisition process. By making small, incremental changes to your website or marketing campaign and testing them, you can better understand what resonates with visitors and leads to higher conversion rates.
When planning an A/B test, it's important to determine the metric you are trying to optimize (examples include click-through rate or sign-up rate) and then design experiments around that specific metric. For example, if you are trying to increase sign-ups from your homepage, consider small changes such as highlighting the pricing table or adjusting the color scheme on certain buttons. Testing different versions of these elements will enable you to see which resonates most with visitors and ultimately drives more conversions.
By implementing an effective A/B testing strategy, SaaS companies can optimize their customer acquisition process and drive more customers over time. With patience and experimentation, SaaS company founders can identify what works best for their business — enabling them to convert more leads into paying customers in the long run.
Using automation to streamline the process
Automation can significantly simplify and streamline the customer acquisition process. Automation removes unnecessary manual processes such as form data entry, lead scoring, outreach campaigns, and customer segmentation. For SaaS companies that leverage automation to streamline their acquisition process, it can help them quickly convert leads into customers without having to manually manage every step of the process.
Automation allows for custom segmentation so you can better target prospects with relevant messaging and product offers. It also helps identify promising leads and prioritize sales follow-ups based on criteria such as buyer persona, source origin, level of engagement and budget size. Additionally, automation tools like chatbots can quickly answer frequently asked questions or respond to inquiries in real-time, allowing for quick follow-ups rather than lengthy email threads.
By leveraging automation, SaaS companies can reduce costs associated with manual labor and free up resources that would otherwise be used in tedious processes like sorting through thousands of emails or filling out lengthy forms every time a new lead enters your system. This allows more time to optimize conversion rates and make strategic decisions around product/follower growth and marketing activities that will help grow the business long-term.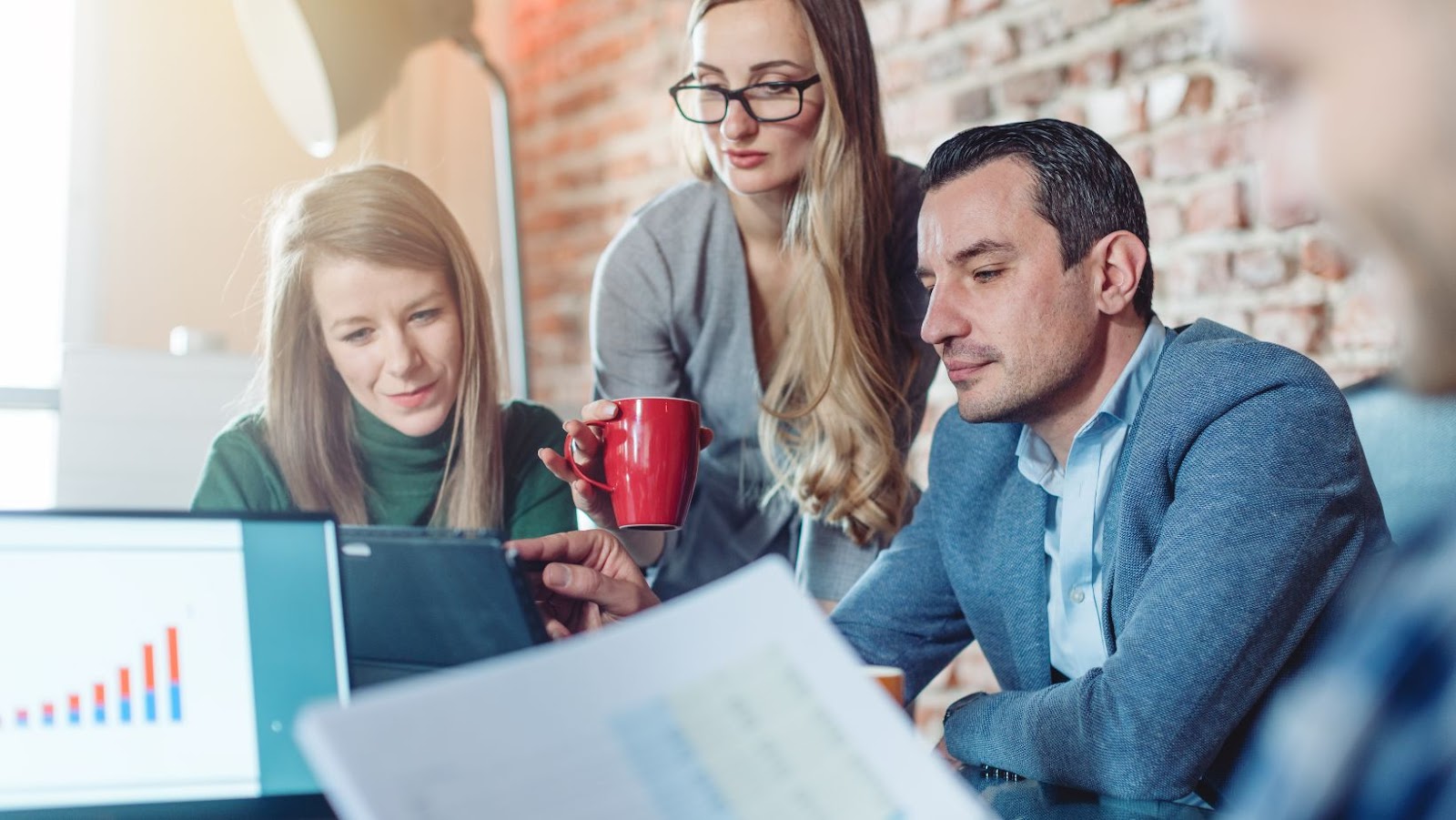 Measuring Your Acquisition Efforts
Customer acquisition should be one of the top metrics for any SaaS company to measure their success. Without a solid customer base, it's nearly impossible for a SaaS company to grow and succeed. Venture capitalists and investors understand this, so they prefer to invest in SaaS companies that promise to acquire customers.
This article will explore the importance of acquisition metrics and discuss how SaaS companies can measure their acquisition efforts.
Tracking customer acquisition costs
Measuring the cost per customer acquisition is the key to understanding if your marketing efforts are paying off. By calculating the figure, you can make knowledgeable decisions about where to allocate your marketing budget and evaluate the ROI of different channels to see which offer the best return for your money.
Customer acquisition cost (CAC) is a metric that shows how much money you spend acquiring new customers. CAC can be broken down into three components – marketing, sales and operations – each of which can be tracked independently. Tracking CAC will provide useful insights into what you're effectively spending on customer acquisition and how efficient different channels are in bringing in new customers.
It's important to remember that CAC is a figure that changes over time in tandem with changes in market conditions. In addition, different channels may have different costs or longer periods for converting an initial contact into a sale or paid subscriber. Therefore, tracking CAC should be an ongoing activity for SaaS companies that allows them to identify areas where improvement can be made.
As SaaS companies continue to focus on their customer acquisition strategies, having detailed insights into what works and what doesn't will help managers understand which channels are worth investing more marketing budget into, so they can grow their business and stay profitable.
Analyzing customer lifetime value
Customer lifetime value (CLV) is an important metric to take into account when analyzing the success of a customer acquisition strategy. CLV takes into account the revenue that a customer brings in over the entire course of their relationship. It's important to factor in all aspects of revenue, including upsells, cross-sells and renewal fees since these are all part of a company's ongoing revenue stream. It can also be important to consider other factors such as churn rate, acquisition cost and referral rates as key components that affect customer lifetime value.
A solid understanding of how customers interact with your product and services will help you measure the health of your business and make better decisions regarding marketing investments, product development initiatives and operations strategies. For example, with this data, you can ascertain whether or not your current acquisition efforts are likely to bring in the kind of customers you want—those that stay longer, bring higher profit margin for an extended period and refer new customers through word-of-mouth marketing (the ultimate form of customer loyalty!).
Analyzing customer lifetime value can also provide invaluable information on how well customers interact with products/services, frequency of purchases or upgrades, impactful changes that led to churn or upsell/cross-sell opportunities missed out on. Understanding this data helps create targeted campaigns that offer a higher probability for successful acquisitions while keeping associated costs low—ultimately resulting in positive ROI goals being achieved and exceeded long term.
Monitoring customer churn rate
Monitoring your customer churn rate is an important part of measuring the success of your customer acquisition efforts. It provides a metric that shows what percentage of customers you're losing each month, week, or quarter. In addition, measuring customer churn can help you identify potential problems with your product or service so that you can address those problems before they become uncontrollable and damage your business's profitability.
Customer churn rate is calculated by dividing the number of customers lost over a certain period by the total number of customers at the beginning of that period. The resulting value is typically expressed as a percentage. For example, if a company had 1,000 active customers at the start of January and lost 40 during that month, its customer churn rate for January would be 4%. This metric should be tracked continuously to better understand and improve customer acquisition initiatives.
By tracking customer acquisition efforts and monitoring changes in your churn rate over time, SaaS companies can effectively measure the success or failure of their initiatives to acquire new customers. Additionally, this data can be used to optimize pricing models and improve features & service offerings to more effectively attract new customers and reduce attrition rates in the future. With these insights, SaaS companies can ensure sustained growth from customer acquisition efforts while maximizing their ROI from those efforts at the same time.
Conclusion
Having discussed why venture capitalists and investors love SaaS companies and how customer acquisition is the key to success for SaaS companies, SaaS companies must be laser-focused on customer acquisition. Acquiring customers is not an easy task and requires dedicated effort, but it can lead to success if done correctly.