How will VSPN's new funding impact the esports industry?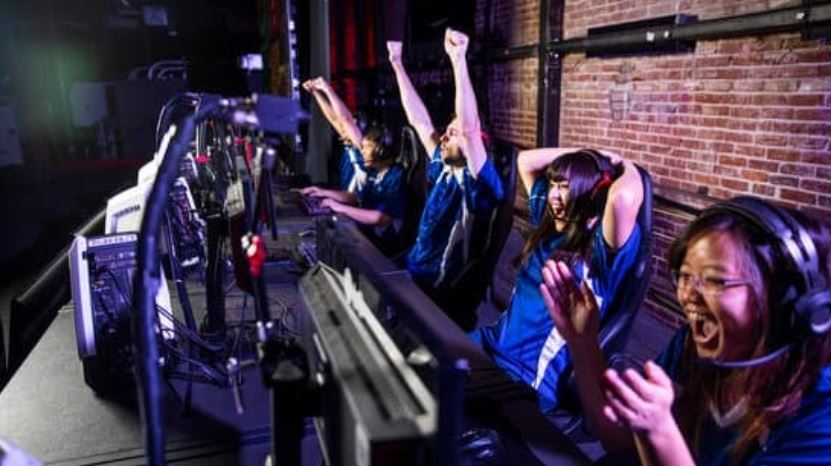 You may wonder how Tencent-Backed Esports Startup VSPN's recent $60 million funding will impact the esports industry.
With the stakeholders investing in VSPN and its exciting new projects, it's clear that this milestone will bring positive change – but what form will it take?
Read on to discover how this investment could shape the esports landscape.
Tencent-Backed Esports Startup VSPN Closes $60 Million Funding
On June 24, Sina reported that VSPN (Versus Programming Network Co Ltd.), a leading esports arena provider in China, has raised $60 million in a new financing round. The tech giant Tencent Holdings Ltd. led the investment. Stonybrook Capital Management L.P. To date, VSPN has raised over $100 million due to its success in expanding the Chinese esports industry and developing its core product—the commercial esports arena—as well as branding itself as the leading provider of high-quality artificial intelligent production solutions for other companies throughout Asia.
The company's latest achievement signifies that Chinese gaming companies continue to secure generous investments from foreign companies, suggesting increased confidence in the entire industry and Chinese businesses. In this report, we will analyze how the injection of funds into VSPN will affect the current ecosphere and what advantages it will have for esports' future.
Overview of VSPN and Its Impact on the Esports Industry
Tencent-backed esports startup VSPN is making waves with its latest $60 million funding round. The company, which has quickly become a major player in the esports industry, has already established itself as a leader in professional gaming competitions, production services, and live streaming. But with the new injection of capital, it looks set to extend its reach even further into the lucrative online space.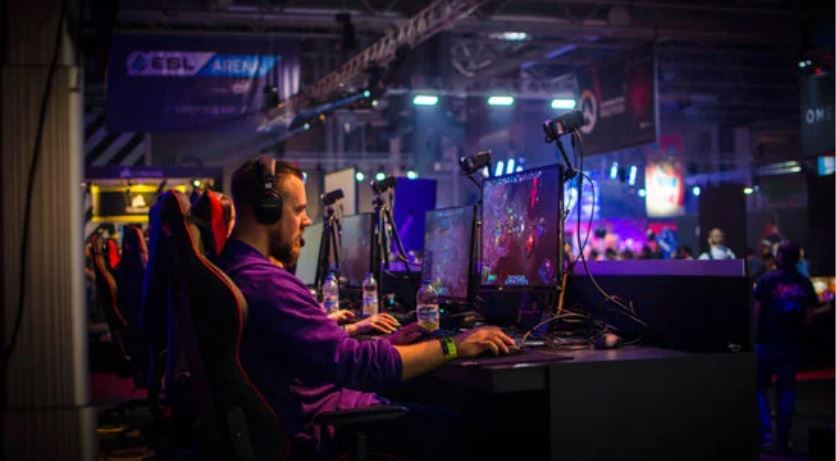 The big question on everyone's mind is: how will this fresh influx of money affect the overall esports landscape? To answer that question, it's important to first examine how influential VSPN is and what it plans to use its generous funding for.
VSPN currently operates tournaments and organizations throughout Japan, South Korea, China, and Southeast Asia — regions where Tencent's presence is fast strengthening its hold on localized gaming markets. Moreover, VSPN also produces original content for some of the region's most popular titles such as Honor of Kings and Peacekeeper Elite. As such, those two titles have emerged as major contributors helping solidify Tencent's influence in these key markets.
It is expected that these new funds will be used to expand VSPN's tournament offerings and increase marketing support for local tournaments — an effort which will undoubtedly contribute to more high-quality competitive games and increased spectator viewership numbers on streaming platforms like Twitch. Additionally, there has been talk about investing in technology advancements meant to capture more data around fan engagement levels during competitions — allowing for enhanced metrics and analytics so sponsors can better target their investments towards active viewers who are likely to convert into long-term users or paying customers down the line.
Ultimately though generating revenue will continue to be one of VSPN's main goals — driving recruitment of future stars while creating educational opportunities like training sessions in broadcasting talent development courses or even courses around how pros can make a viable career off playing esports professionally. All things considered it looks like Tencent stands poised benefit greatly from this international growth trajectory while acting prudent enough not overreach too far beyond their operational capabilities moving forward without sacrificing quality controls or metering ROI across their portfolio of investments overall.
How the VSPN Funding Will Impact Esports Competitions
The esports industry has seen significant growth in recent years. One of the most notable players in this space is Tencent-backed Esports startup VSPN, which recently closed a staggering $60 million funding round. This influx of money will likely have a major impact on the industry and could potentially set the stage for further investment and changes to competitive tournaments.
The massive funding round will provide VSPN with resources to expand its existing portfolio of esports tournaments and arena hosting services, as well as intensify its work with game developers to create additional leagues, competitions, and content platforms. VSPN currently hosts tournaments featuring established esports titles such as Tencent's Honor of Kings and Arena of Valor, Crossfire and NBA2K20.
The new capital will also enable VSPN to more aggressively advertise in countries like Japan and South Korea to target new demographics and drive further engagement among global esports fans. By investing in marketing efforts from different angles — mobilizing fans around key activities through highly visible activations at prime locations — VSPN could become a major driving force for igniting new markets for video game spectatorship.
Finally, the increased funds should pave the way for more robust tournament infrastructures with higher prize pools that better reflect the level of talent vying for success in competitions worldwide. As seen in the likes of Valve-run The International tournament which has seen its total prize pool steadily climb since its first season ten years ago – driven by further community support – it would be reasonable to expect similar effects on other large scale events due to the massive resources given by this new capital injection across various firms within the industry.
In summary, Tencent-backed Esports startup VSPN's $60 million funding will have far reaching implications on profitability within this sector by allowing it greater access to global esports markets along with providing additional incentives for participation at varying levels alongside increased budgets allocated towards advertisement strategies used by organizations competing at top levels within competitions across multiple genres internationally.
Potential Expansion of VSPN's Esports Platforms
With a Tencent-backed esports startup VSPN closing $60 million of funding, many are wondering what the implications for the industry will be. According to VSPN CEO, the funding will allow them to invest in expanding their global gaming platforms and high-quality content production.
Because VSPN is one of the leading esports companies in China, this new influx of capital could facilitate greater global reach. Since they are already one of the largest archiving platforms for esports content and tournaments, they may use this funding to expand their content library and partner with international gaming companies. In addition, they can also improve their broadcasting platforms by investing in faster servers and consolidating multiple international tournaments onto one platform.
By investing heavily in technology, VSPN aims to make its platform more accessible to viewers outside China. This expansionary strategy could provide a wealth of opportunities for aspiring global gamers everywhere by increasing exposure for both professional teams and individual players. It could also lead to more interactive broadcasting experiences and additional collaborations between game developers and tournament organizers worldwide.
How the Investment Will Impact Esports Teams and Players
Following its announcement of raising $60 million in funding led by Chinese video-game titan Tencent, esports startup VSPN is on track to become the world's largest esports tournament platform. With this investment, VSPN is positioned to expand its reach across China and actively promote and facilitate global esports teams, players and tournaments.
The investment is expected for the industry to provide a major cash injection and propel growth across the ecosystem. As part of their funding plans, VSPN has already announced plans to support grassroots esports activities such as tournament production, offline event management and professional player training. Moreover VSPN is looking at ambitious 2019 plans for expanding into other areas of content creation such as music festivals and variety shows that feature an esports element.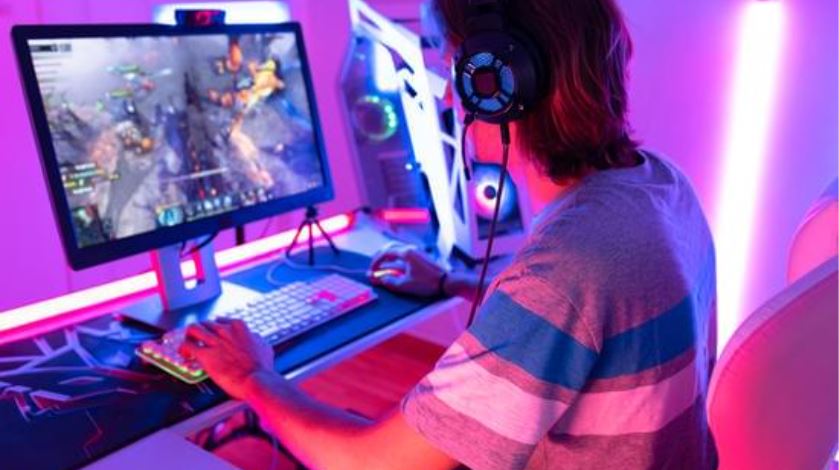 The investment from Tencent provides stability within the industry which can only serve as a positive for teams and players alike who can look forward to more opportunities for competing in tournaments with larger prize pools. In addition, training infrastructure will develop further along with many other invaluable support services relating to talent search and recruitment for upcoming stars. Undoubtedly, this influx of fresh capital will help revitalize these sectors of esports industry which had previously been underfunded or neglected altogether.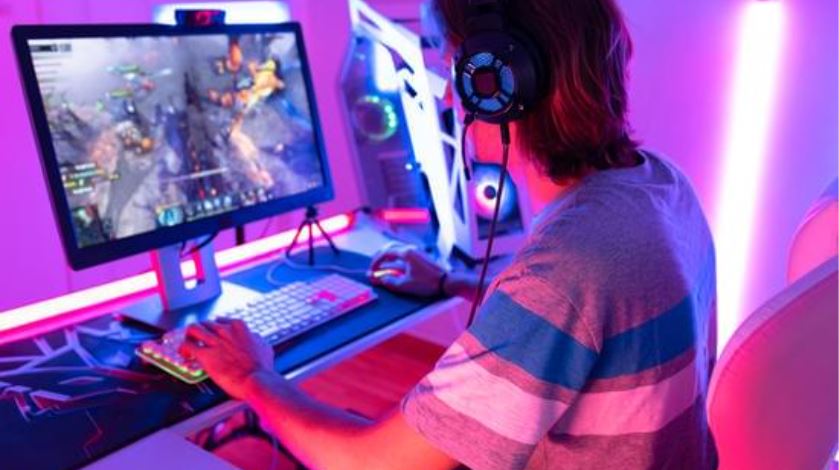 Potential Impact on Esports Streaming Services
The $60 million funding round of Tencent-backed esports startup VSPN marks a major development in the global esports industry. This strategic investment could significantly impact the already booming esports streaming services, with potential implications for both current market leaders and new entrants.
VSPN has been primarily focused on expanding their portfolio to include game streaming and production and creating platforms that ultimately provide an integrated service for gamers, publishers and fans. With this latest infusion of funds, VSPN may be able to expand their reach into wider markets where traditional methods of media distribution such as offline broadcasting still dominate. It could also help them develop more personalized experiences for fans worldwide and create innovative means for eSport organizations to work with content creators.
At the same time, it remains to be seen how this will affect existing streaming services such as Twitch and YouTube Gaming or even emerging services such as Microsoft's Mixer or Facebook Gaming Live. With this additional gain in resources, VSPN can further enhance its platform and continue developing high-quality content that rivals these existing giants of gaming streaming space; potentially setting up an intense competition in the popular arena.
All in all, Tencent-backed Esports Startup VSPN's $60 million funding is certainly an exciting development in the history of esports industry; one that has potential to bring some unprecedented opportunities to both seasoned veterans and budding newcomers alike.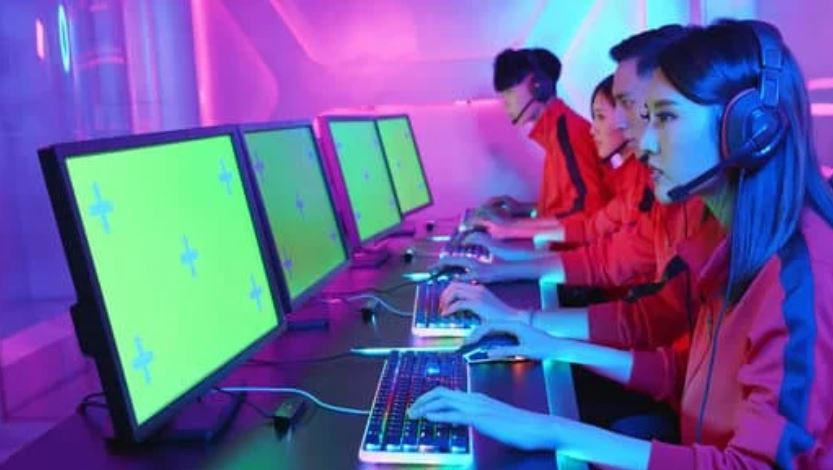 How the Funding Will Affect Esports Sponsorships
Tencent-backed esports startup VSPN has recently completed a private funding round totaling $60 million. This injection of capital into the space will greatly impact the future of esports. One such aspect that stands to benefit significantly from this development is that of esports sponsorships.
The influx of money may enable VSPN to finance larger sponsorship deals, increasing their ability to secure top tier teams and players for their tournaments. Since sponsors are a major source of revenue for teams and players, having VSPN potential enter the space with larger pools of capital could result in greater competition among the established sponsorship names with the potential to drive salaries and fees even further north.
This increased budget will also be beneficial in helping VSPN secure more exclusive offers from sponsors across all segments involved in esports – hardware, apparel, gaming tech manufacturers and beverage makers; all companies looking to benefit from exposure within this rapidly expanding industry. Additionally, the funding is likely to pave the way for VSPN's tournament series lineups finding additional success down the line and potentially snag new exclusive deals with various brand partners.
Conclusion: The Future of VSPN and the Esports Industry
The Tencent-backed esports startup VSPN has seen tremendous success since closing its $60 million funding round. With this capital, the company is on its way to carving out a significant presence in the global esports industry. This will have positive repercussions for both aspiring and seasoned professional esports players.
VSPN has already announced plans to expand its education, training, and promotional efforts across major cities in China and further their technological advancements. The company's presence in China's major cities will amplify the popularity of competitive gaming, allowing more gamers to become professionals while exposing brands to vast new audiences within the esports industry.
Moreover, VSPN is strongly positioned to become a leader in virtual sports technology and business operations due to their superior capabilities in platform development, intellectual property management, marketing & advertising strategies, etc. This increased professionalization within the gaming industry should benefit creatives who pump out content like streaming or highlight reels and will help forge meaningful relationships between sponsors and players.
In sum, Tencent-backed esports startup VSPN closing its $60 million funding round is great news for the future of dedicated gamers worldwide; with this influx of capital at their disposal, both rookies and veterans stand a chance at achieving new heights within the exhilarating realm of competitive gaming.