4 Things to Consider Before Repairing Your Samsung Phone
If you use your smartphone daily, it's not uncommon for it to develop problems or damage in the long run. Sometimes, signs of wear won't affect your phone's performance, especially if they're not too serious. However, some issues may hinder you from using your Samsung unit. When this happens, you may think repairing it is the best course of action.
But before you patch up your mobile, here are some things you should consider first.
1. Your Warranty
If you think your phone requires repair, you must check your warranty first. Maintenance fees may vary depending on the extent of the damage. For example, if you dropped your mobile and broke the screen, you may need to fix the glass and interface to use it again. This damage may cost you more than less complicated repairs like battery replacement.
So, it may be a great idea to check whether you can get your Samsung unit fixed without spending a fortune. You may save a considerable amount if you bring your phone to the store where you purchased it for repair services.
Most Samsung warranties cover product hardware and battery for one year, while accessories like chargers are covered for six months. However, damage from accidents and misuse may not be covered.
In some cases, your warranty allows you to bring your unit for repair to any partner stores near you. It may be more convenient, especially if you bought your phone in a location far from you. If you don't know your warranty coverage, try calling Samsung's customer service or checking the details of your phone.
2. Repair Company
Nowadays, finding a repair company for various mobile phone models is easy. However, before you let someone check your phone, consider picking a place with reliable services.
Your Samsung unit may get damaged further if the person fixing it doesn't know how to handle your mobile well. If this happens, you'll spend more money to find someone else to fix the damage. Alternatively, you may need to buy a new phone if the repair doesn't go well.
So, it would be best to find an expert to address your phone problem. You can navigate here to search for nearby stores in your area. It may be better to bring your phone to a store that repairs Samsung phones specifically. This way, you know the technicians are familiar with the hardware and software of your mobile.
You may also ask your friends if they know a place where you can bring your Samsung phone for repair. You can guarantee your phone is in good hands since your friend recommended it.
3. Your Phone's Model
One factor you should consider when repairing your phone is its model. Although some Samsung phones have similar features, parts or functions may be unique to a specific unit. If you need to replace some parts of your phone, its model may also affect how easily you can find the piece you're looking for.
For instance, if you've had your phone for years, it may be more challenging to repair and make it seem brand new. After all, its original components may have damages that are too difficult to mend. You may also struggle to find places that still have parts for older phone models. And, even if you fix your phone, it may not function as efficiently as a new mobile.
On the contrary, newer Samsung models may be less stressful to maintain since it's easier to look for replacement parts like the battery, buttons, or charger. In addition, it's easier to fix bugs or update the software of recent mobile phone units.
Overall, it's advisable to consider your phone's model before taking it to a technician for repair. This way, you can evaluate whether a maintenance job is worth its price or if purchasing a new unit is more practical.
4. Your DIY Skills
Simple phone repairs like replacing tempered glass or updating the software are manageable. And if you're familiar with these works, fixing your mobile yourself may be less expensive than bringing it to a professional.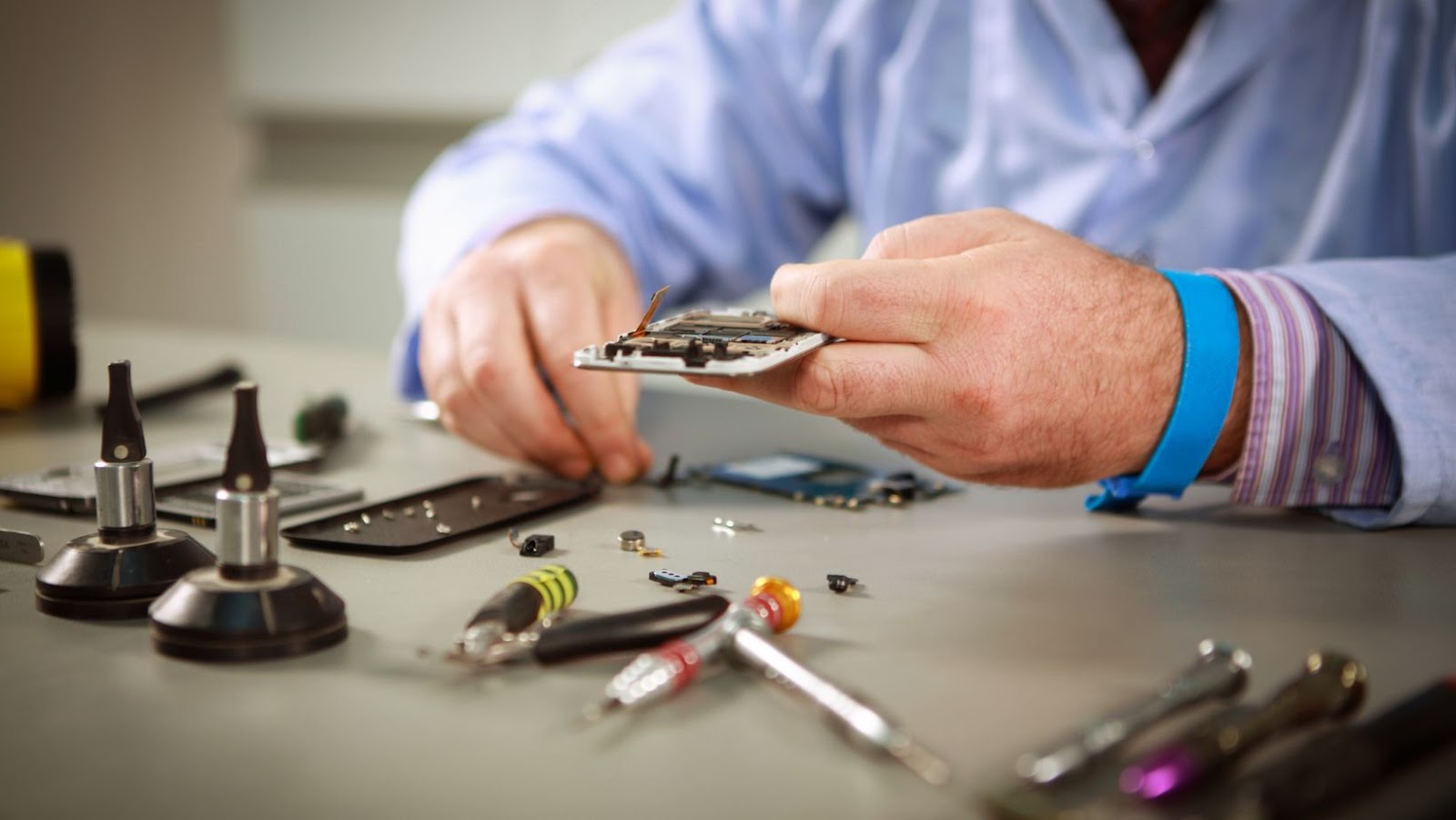 However, before disassembling your Samsung phone, you should evaluate your DIY skills first. If you know how to fix gadgets and have the right tools, you can try to fix your phone at home. Doing so may save money and allow you to use your phone immediately after the repair.
If you're unfamiliar with simple repair tasks, fixing your phone yourself may not be ideal. You may worsen the problem and make minor damages irreversible. In this case, it may be better to let a professional handle the job.
Final Thoughts
If your Samsung phone seems to have problems, it would be best to fix it before it worsens. However, you have to consider some things, such as the above list, before repairing your mobile to ensure you get the appropriate service you require.