Unlock Your Mythic+ Adventure: Buy a +0 Boost & Carry WoW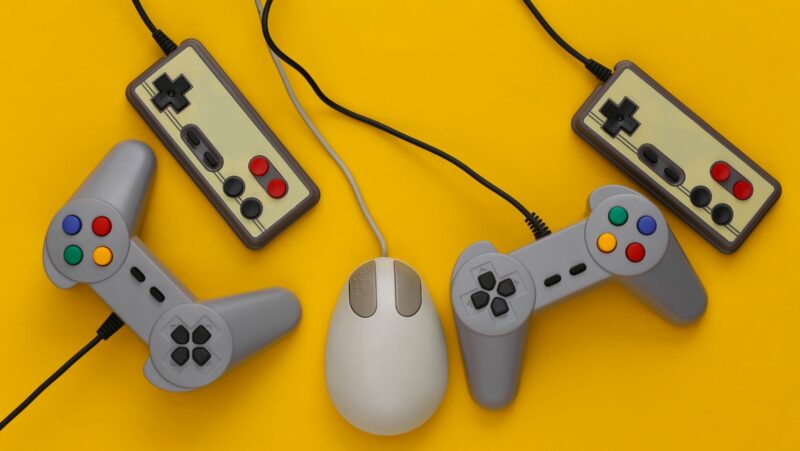 Looking to get into Mythic+ dungeons in World of Warcraft? You're going to need a +0 boost to get started. Learn how to buy a +0 boost and carry in WoW today!
MYTHIC +0 DUNGEONS BOOST
Mythic+ 0 dungeon boost is a World of Warcraft WoW boosting service that enables you to fast level up your character and be ready to encounter the Mythic+ dungeon content. You can receive some of the finest prizes in the game by rushing through dungeons with a group lead by skilled players using this form of boosting.
This kind of WoW boosting also offers teams with specialized techniques for finishing each dungeon as fast and effectively as possible, leading in better prizes for all players. Furthermore, these groups are outfitted with high-end equipment, allowing them to perform at their best, resulting in faster clears and more time saved overall. If you want to experience the top Mythic+ dungeons and the prizes they provide without spending hours upon hours grinding them yourself, this is a viable alternative.
DELIVERY METHOD
The Delivery Method is an important aspect of every WoW Mythic+ Boost transaction. It is the means through which our clients obtain their end-game goodies after completing their selected Mythic+ boost. Customers have three delivery options: self-play, pilot boost, and account share.
The most popular option is Self Play, which enables clients to play the game on their own while our expert boost staff guides them through their selected dungeon or raid encounter. Customers must exchange their account information with a pro booster, who will then finish the dungeon on their behalf with no interaction from the consumer.
Last but not least, Account Share delivery enables players to provide our boosters access for a certain period of time, allowing them to securely and rapidly complete any dungeon or carry level.
ETA FOR MYTHIC PLUS 0 BOOSTING SERVICE
The expected arrival time ETA for a+0 Mythic Boosting Service is contingent on our team's availability to deliver the service. Depending on the amount of requests filed at the same time, it might take anywhere from 15 minutes to 4 hours. Our experienced and professional players are organized into teams and may be contacted and arranged based on your needs. Once they are available, they may swiftly join your group, examine and evaluate your existing game progress, give an estimated ETA, and begin boosting you to higher levels.
We believe in providing quick yet dependable services so that you obtain the best outcomes in the shortest amount of time. Our crew is also accessible 24/7, 365 days a year to guarantee that no problem remains unsolved.
MYTHIC +0 BOOST REWARDS
A Mythic+0 Boost Rewards allows players to bypass the wait and enter their selected dungeon with a group of customized gamers, leaving all the tension behind. Mythic+ dungeons are the peak of PvE content in World of Warcraft, giving strong gear and rare mounts. Players may purchase a+0 Boost to jumpstart their Mythic+ experience and save time grinding for prizes.
The boost contains all of the equipment necessary to complete+10 dungeons, so you can rest assured that you won't be lacking in any way. You'll also be accompanied by experienced players who will guarantee that the dungeon is completed without any problems. Additionally, no third-party software, cheats, or hacks are needed for any of the runs. Therefore, if you're looking for a reliable way to embark on your mythic+ journey, purchasing a+0 Boost is definitely something to consider – and dungeons carry reasons why it's a great idea!
SERVICE OPTIONS
There are many service alternatives accessible to gamers seeking to take on the Mythic+ dungeons in World of Warcraft. These include:
Purchasing a +0 boost, which will get an item level boost to ensure that they can survive any dungeons they come across on their adventure. Gamers may experiment with alternative methods or difficulty adjustments to help them finish the dungeon more quickly or with higher rewards while using this sort of service option.
Carrying runs, which provide an extra deeper approach to explore and master the mechanics of each dungeon, as well as richer rewards for taking on harder obstacles, for those who prefer a more customized trip.
Purchasing a complete boosting experience, which grants access to all accessible levels as well as higher ranks, enabling gamers to achieve new heights even faster than usual by using the most effective techniques utilized by top-level players.

MYTHIC +0 DUNGEONS BOOST REQUIREMENTS
To accomplish Mythic+ dungeons, you must have a particular level of item and character strength. This is why many players opt to purchase and carry a Mythic+ 0 Boost, allowing them to experience this challenging but rewarding endgame content without having to deal with the inconvenience of gearing up their characters themselves.
When purchasing a Mythic+0 Boost from our expert team, you must ensure that your character meets the following conditions in order for the boost to be completed:
You must have unlocked flying in your current area and finished at least one+5 dungeon from the current season.
Our experienced staff will deliver a safe boost service with no chance of account suspension, while also ensuring that any loot gained during your boost remains on your character. Our boosters are all experienced players who can clear even the most difficult mythic+ dungeons quickly, effectively, and professionally.
MYTHIC +0 DUNGEONS BOOSTING & CARRY SERVICE
Adventurers may unlock their Mythic+ journey and enhance their character with great prizes by using Mythic+0 Dungeons Boosting& Carry Service. WoW players may choose a character, a Mythic+ Dungeon, and a+0 Mythic Dungeon Boost/Carry to quickly access their dungeon without any wait.
The player may then complete the dungeon fast by earning tremendous prizes such as gear, cash, resources, and more. This service is ideal for individuals who want to proceed swiftly through the game without having to go through the hassle of mythic plus runs pricing.time-consuming process of grinding through dungeon levels. Furthermore, gamers who buy this boosting& carry service will get assistance from professional boosters who are accessible 24/7 to assist them with any challenges they may have in-game.
Overall, this service offers WoW players a wonderful chance to fast advance by obtaining all of the significant awards associated with finishing a Mythic+ Dungeon:
Gear
Cash
Resources
And more
ALL MYTHIC PLUS DUNGEONS IN WOW
All of our Mythic Plus dungeons in World of Warcraft are available for purchase at the greatest pricing at Unlock Your Mythic+ Adventure. Our boosts are all performed by experienced and professional players that have been playing World of Warcraft since its inception.
Our objective is to deliver high-quality, low-cost services so that you may have the greatest gaming experience possible. We will provide you a wonderful price without losing the quality of our services, whether it's A+15,+20, or a+0 boost& carry. We ensure that all Boosts are completely safe and secure, and that they will never jeopardize your account in any way. You may be certain that you're getting the most bang for your money with our top-tier boosting services.
So don't put it off any longer – grab your Mythic Plus Dungeons in WoW now at Unlock Your Mythic+ Adventure.
MYTHIC +0 GEAR ILVL
Completing a Mythic+0 dungeon and equipping items from that dungeon are both Zandalari Troll Allied Race bonuses. The equipment offers a firm basis for your character's Mythic+ quest. The greatest item level available is about 350, making it ideal for getting started in WoW: Battle for Azeroth's Dungeons and Raids content. This enhancement does not include any extra dungeon awards, like as Azerete Power or Valor points. It solely contains things dropped by monsters slain throughout the run.
When you enter the Mythic+0 instance, make sure you have chosen a loot specialization that matches your class and role to acquire the greatest item level available.
MYTHIC +0 DUNGEONS WALKTHROUGH
Mythic+0 Dungeons Walkthroughs are intended to assist players in completing Mythic+ dungeons in World of Warcraft. Players may use this guide to pick from a number of various ways for completing the dungeon and obtaining prizes like as gear and mounts.
The dungeons may be finished without purchasing a+0 Boost, but those who do will have access to all of the resources that come with it, such as walkthroughs and maps. Furthermore, purchasing a boost enables you to utilize your account for any other purposes on the game's server. This might include playing with friends or taking part in PvP conflicts.
When do you start working on my boost?
Our skilled staff is committed to providing you with the finest service possible. When you buy a+0 Boost& Carry WoW, we will start working on your boost as soon as your money has been confirmed.
Our crew will try their best to get you into your chosen Mythic+ dungeon as quickly as possible, depending on the time of day and wait timings. If the wait time exceeds 15 minutes for any reason, we will notify you through e-mail or in-game message to keep you informed and advise you of the projected completion time.
Our staff guarantees to make every effort and devotion to fulfill each order as promptly as possible while keeping a high level of quality.
Is it safe to buy boosting services?
Starting a Mythic+ dungeon may be difficult, particularly for newcomers to this sort of material. A+0 Boost& Carry service is the ideal method to dip your toe into the water without the danger of failure. This service enables users to buy an item-level increase and then participate in their group's Mythic+ dungeon adventure, ensuring a successful run.
Purchasing boosting services is risk-free if you utilize a reputable vendor. When shopping for such services, be sure to read reviews and ask your friends for recommendations on who to trust. The simplest method is to search for official sites or associated forums. Furthermore, compare offers from other suppliers to ensure that the price you pay is acceptable and not too high. Finally, never provide any personal information while buying these services since it might be misused. Always use prudence and common sense while purchasing boosting services.
Do you have the best prices?
Unlock Your Mythic+ Adventure strives to provide the most competitive costs to our consumers. We always provide cheap pricing for WoW+0 boosts, as well as discounts and special deals throughout the year. We also have a staff of developers and customer support representatives ready 24/7 to assist you anytime you need it.
When it comes to purchasing your+0 boost, our professional team will always give you with the greatest help and guidance. So you can be confident that we offer the finest pricing available if you want to save money while having your WoW journey enabled.
Will I receive updates regarding my order?
Yes, you will be kept up to date on the status of your order. After you place your purchase, we will keep you updated on the progress of the boosting procedure. As we carry out our stage-by-stage advancement approach, we recognize that you may be curious about what's going on.
Email updates are issued at various intervals during the cycle, and we are accessible through our contact options if you have any questions or concerns regarding the progress of your purchase. All of our boosts have a guarantee of personal data privacy, so you can be certain that no one but us will ever know about it.
Can I still use my account?
It is critical to understand if you can still use your account before purchasing a+0 Boost& Carry WoW package or upgrading your current subscription. It depends on the service you are using and the type of account you have. Yes, you may continue use your account after buying a+0 Boost& Carry WoW package as long as you have a valid subscription. If your subscription has already expired or been terminated, you must register a new account in order to use the service.
Furthermore, while ordering a World of Warcraft WoW boost and carry package, make sure that it is compatible with the version of WoW that is running on your computer. Some programs are version-specific and may not be compatible with yours, so double-check before making any purchases.