Boost Your Reputation in Battle for Azeroth with Reputation Boosting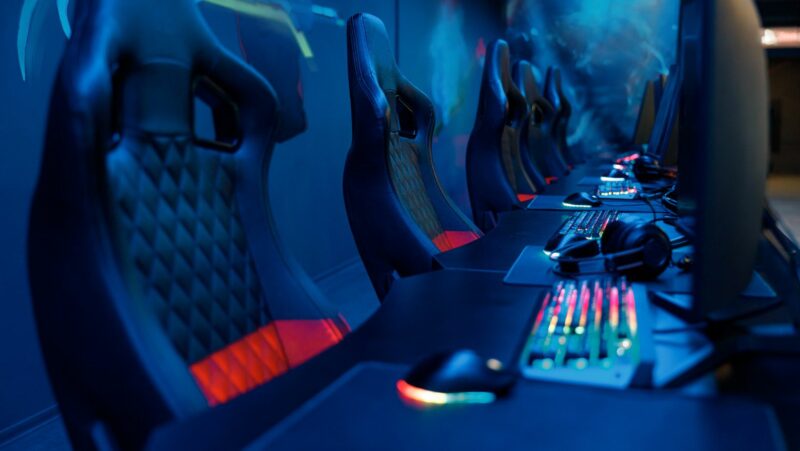 Looking to boost your reputation in Battle for Azeroth? Check out our reputation boosting services! We can help you get the reputation you need to unlock the best gear and content in the game!
BATTLE FOR AZEROTH REPUTATION BOOST
Battle for Azeroth reputation boosting is a service that allows players to obtain higher reputation with the game's different factions. This might be important for players who wish to earn rewards, get access to content, or just improve their status in the game. Reputation management may take a great amount of time and effort, and it is frequently seen as dull and overwhelming.
Fortunately, there are several reliable boosting firms that make it simple for gamers to capitalize on the possibility. These services often offer reasonable costs and money-back guarantees if they fail to accomplish their duty accurately or on schedule. All reps will be earned legitimately, and no exploits will be utilized. Furthermore, these services guarantee that your accounts stay safe and secure during any boosting session.
As a result, reputation boost services are useful to players who want to take advantage of all Battle for Azeroth has to offer without having to put in substantial amounts of effort.
DELIVERY METHOD
We employ a revolutionary reputation boosting strategy when you purchase a Reputation Boost from us to give our clients with an efficient and uncomplicated gaming experience. The booster will first log into your account to ensure that all of your characters are adequately prepared for the reputations you have bought. Then, inside BFA dungeons, our boosting crew will work tirelessly to raise your reputation bar.
Our boosters use time-tested tactics that have been refined over many years of expertise to ensure that our clients get a quick, safe, and secure boost. Furthermore, any unique requests or instructions for the booster may be transmitted via our 24/7 customer support service. Our objective is to get you to exalted as soon and as safely as possible.
ETA FOR BATTLE FOR AZEROTH REPUTATION FARMING
Battle for Azeroth has grown in popularity as gamers appreciate the fierce action and interesting plot. New features have been introduced as the game has grown, requiring players to accomplish different reputation farming activities in order to level up their characters and get access to unique content.
The act of continually executing specified chores in order to build reputation with a single faction or organization is known as reputation farming. The time required to execute these chores varies depending on whatever group or organization you are attempting to gain reputation with, although some rough estimations may be established. In general, if a player spends no more than three hours every day grinding reputation points, they can earn 500-1000 rep per hour, depending on the sort of work and how quickly they can finish it. This allows players to swiftly and effectively increase their reputation, granting them access to all of the content available in Battle for Azeroth.
REWARDS
Rewards are items obtained by achieving reputation with different in-game factions. The types of rewards vary per faction, but the most frequent include armor, weapons, horses, and pets. As a player's reputation with a group grows, they will have access to additional rewards from that faction. As the reputation level rises, so may the potency and usefulness of these rewards.
Furthermore, for select factions, there are 'World Quests' accessible that may enable players swiftly boost their reputation level and obtain access to more valuable rewards sooner than they would ordinarily be able to via regular play without major playstyle modifications. Reputation Boosting is a great approach to fast progress your character in World of Warcraft: Battle for Azeroth and enjoy the rewards.
SERVICE OPTIONS
Service Options, often known as Boosting, are a popular method to swiftly boost your Reputation in Battle for Azeroth. Reputation Points may be gained by completing quests, returning quest goods, and completing daily challenges. With Boosting, your Reputation will swiftly improve owing to the number of points you will acquire in a short period of time.
We provide a number of service choices to help you improve your reputation in Battle for Azeroth. For example, we promise a weekly gain of 1-2 levels. We also offer bundles that start at 1 level and go up to 10 levels, with higher savings available for larger packages. Furthermore, our staff is always eager to collaborate with you in order to identify the ideal package that meets all of your demands and expectations. So, regardless of the sort of boost you're looking for, from immediate results to long-term objectives, we have the appropriate bundle particularly for you.
REQUIREMENTS
A few things are required to boost your reputation in Battle for Azeroth. You must first have the right Battle Tag. This is required in order to play the game and finalize your purchase. Second, you must have enough game money to complete the transaction. Any extra prerequisites for reputation boosting will be mentioned in the Battle for Azeroth token store.
Finally, you must be at least level 110 since reputation can only be obtained by completing end-game content, and reputation rewards are restricted to a specific level. If any of these prerequisites are not completed, it is better to postpone buying a reputation boost either in-game or somewhere online until they are.
BATTLE FOR AZEROTH REPUTATION – WORLD OF WARCRAFT
The Battle for Azeroth The popular World of Warcraft MMORPG game relies heavily on reputation. Earning reputation in the game involves accomplishing numerous tasks and activities such as slaying opponents and completing dungeons and raids. Reputation allows players to obtain access to strong goods, rewards, and resources that aid in game progression. Many players find it difficult to build a reputation and it might take a long time to attain key milestones.
Reputation Boosting is a simple method to boost your reputation in Battle for Azeroth and get access to favorable rewards and benefits. Professional gamers will play on behalf of the user in order to quickly gain reputation points. Boosting is dependable, efficient, and saves players time while attempting to achieve their desired levels of reputation in the game. There are numerous degrees of reputation boosting packages available, so be sure you choose one that best matches your requirements.

Best ways to gain Reputation for BFA factions
Gaining reputation for the different Battle for Azeroth factions is required for game advancement. You will get access to new features, tremendous rewards, and even extra material.
There are various methods for swiftly gaining Reputation, such BFA reputation boosters. These sites enable you to effortlessly acquire reputation points for any BFA side, helping you to advance in the game and grow quicker. While these services might be useful, they are not always secure; there are dangers connected with them, such as a ban if the service provider is untrustworthy or if they employ bots or hacks to enhance your reputation too rapidly. Before obtaining any of the service provider's boosting services, conduct your research on them.
There are also alternative methods to boost your reputation without relying on third-party services, such as:
Grinding world quest rewards
Completing Dungeons/Raids on a weekly basis
Overall, the way you choose for fast obtaining Reputation in Battle for Azeroth is entirely up to you.
How to boost Reputation
Increasing reputations may help you proceed through challenging content in the online game Battle for Azeroth. Your character's status in the realm of Azeroth is determined by reputation, and increasing it as much as possible may unlock new items, quests, and more. Growing your reputation may be accomplished through farming areas and performing quests, although this can be a time-consuming and difficult process.
If you want to swiftly improve your reputation, you may utilize our reputation boosting services here at Boost Your Reputation. Our services are reasonably priced in comparison to other vendors, and we promise a pleasant experience every time. So, if you're searching for a quick and simple solution to improve your reputation in Battle for Azeroth, look no further than us.
Battle For Azeroth factions
Blood Death Knights are tough, hardy heroes that may be highly formidable in Battle for Azeroth. Their formidable skills enable them to do damage swiftly and withstand waves of foes. A Blood DK's ability to perform healing spells and self-healing during combat is one of their key skills. Furthermore, their tremendous defensive cooldowns make them very tough to defeat.
Blood DKs, on the other hand, have several flaws. For example, they do not have access to crowd control spells, which may be quite useful in certain situations. They are also heavily dependent on resources like as Runic Power, which may swiftly deplete if utilized irresponsibly. Finally, owing to their lack of armor or weakening effects like Bleed or Weakened Blows, they may suffer against bosses who do damage that cannot be negated.
WOW BATTLE FOR AZEROTH REPUTATION WALKTHROUGH
The World of Warcraft Battle for Azeroth Reputation Walkthrough teaches players how to improve their reputation with the Kyrian Covenant. Complete a variety of missions, dungeons, and activities to increase your reputation and unlock the entire range of Kyrian Arms Warrior's Covenant Abilities.
Players who have finished the covenant campaign may get more reputation from Allied Races, resulting in more rewards from the Kyrian Arms Warriors. As players progress through the covenant, they will get access to strong skills that boost damage mitigation and overall battle survival. At top level, they may also acquire special horses and armor enhancements, as well as access a new Kyrian-themed questline.
The World of Warcraft Battle for Azeroth Reputation Walkthrough provides an easy-to-follow instruction as well as advice on how to optimize your work while improving your Kyrian Covenant reputation level. With this tutorial, you'll swiftly max out your reputation level and get access to all of its amazing bonuses:
Strong skills that boost damage mitigation and overall battle survival.
Special horses and armor enhancements.
Access to a new Kyrian-themed questline.
When do you start working on my boost?
When you make an order for Reputation Boosting, our team of experts will get to work straight away. The finishing time may vary depending on the sort of boost you have chosen. For example, if you purchase a Leveling Package or a full raceline increase, it may take our staff up to three days to complete. If you choose a Standard Reputation Boost or a Slightly War Campaign Boost, our staff will only need 1-2 days to complete your transaction.
If any issues arise while we are working on your purchase, or if you need help with anything related to it, we will notify you as soon as possible so that there are no delays in completing your order on time. Our customer care staff is available 24 hours a day, 7 days a week to address any questions or concerns that may arise during the process, allowing us to finish your transaction quickly and efficiently.
Will I receive updates regarding my order?
Yes, you will be kept up to date on the status of your order. We always give full updates on your purchase, including the completion rate and projected delivery time. We also keep you updated on any changes to our services so you can make smarter choices regarding your Reputation Boosting in Battle for Azeroth.
It is crucial to note that certain orders may be executed sooner or later than expected due to changes in our service or other causes. If there are any delays or problems with your purchase, we will notify you as soon as possible so that you can make an educated choice about how to proceed with your Reputation Boosting.
Can I still use my account?
Yes, you may continue use your account while building your reputation. Your account will not be terminated or suspended. Our experienced boosters will only work on your account for a defined length of time to get the desired outcomes. Nothing will be permanently altered, and all progress will be available to you on your own account. We also promise that no in-game or acquired achievements will be lost during boosting.
Reputation Boosting is a safe and effective means of strengthening your faction's status with other races in Battle for Azeroth while unlocking new items and obtaining strong new perks.
Checkout this video: