A Comprehensive Assassination Rogue Guide for Shadowlands 9.2.7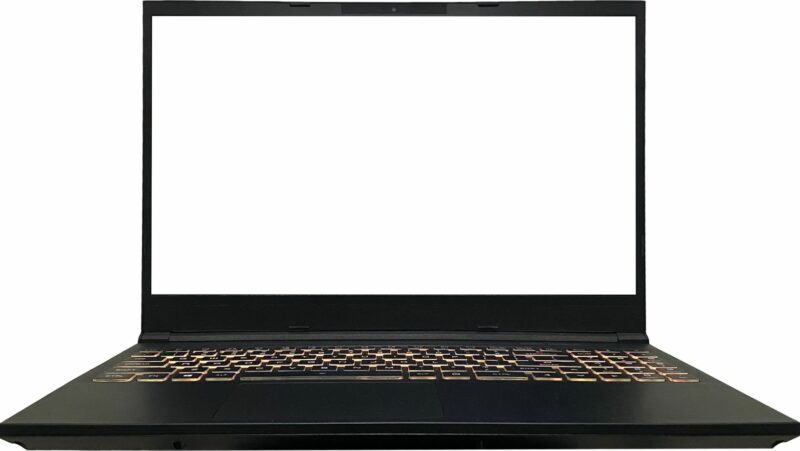 A complete guide to the Assassination Rogue specialization for World of Warcraft: Shadowlands 9.2.7. In this guide, you will learn everything you need to know about this specialization, from its basic concepts to advanced gameplay mechanics.
Assassination Rogues in Shadowlands: Strengths and Weaknesses
Assassination Rogues in Shadowlands are very effective damage dealers because to their high burst damage and effective crowd management. They excel at rapidly taking down single targets and are great for both PvE and PvP activities. At the same time, their limitations stem from a lack of mobility, which makes it difficult to swiftly move into position or avoid mechanics in raiding and other group activities. Finally, they demand a high degree of expertise to maximize their ability rotations.
Assassination Rogues have high burst DPS potential and a broad range of effective crowd control tactics in Shadowlands. Their Bleed-centric playstyle focuses on building DoTs on adversaries before finishing them off with a decisive Eviscerate or Envenom, depending on the scenario. As a result, Assassination has access to a number of potent AoE cleaves that complement its single-target damage capabilities for optimum effectiveness. In addition, they have access to many utility spells like as Stealth and Blind, which provide them an edge over their opponents.
Assassination Rogues, on the other hand, have some notable weaknesses in Shadowlands:
they can be difficult to maneuver due to their lack of mobility, which means they must approach combat situations with caution lest they be left vulnerable while attempting to set up heals or ground themselves correctly;
they require a fair amount of gear optimization as well as knowledge of all their abilities in order to perform at maximum potential;
Finally, since they have less defensive skills than other Rogue specifications, such as Sublety, these players must be cautious while fighting several opponents, as they may be swiftly overpowered if caught off guard by AoE strikes or fear effects.
How to gear an Assassination Rogue
Gearing an Assassination Rogue is a key component of character development. To get the most out of your assassination rogue, focus on acquiring certain attributes and pieces of gear that are most suited to the job. Mastery, Agility, and Versatility are the primary attributes for an Assassination Rogue, however you may change out some of them based on the sort of activity you're performing.
Assassination rogues may also equip a range of gear based on their playstyle and the kind of content they wish to undertake. For example, if you want to tackle Mythic+ dungeons, you should prioritize gear with Agility and Versatility. If you want to optimize your damage output in Raids, you should concentrate more on Mastery as well as improving your Crit chance as much as possible.
Overall, equipping an Assassination Rogue entails striking a balance between boosting attributes like as Mastery, Agility, and Versatility and acquiring gear that fits into a build that best matches your playstyle. An Assassination Rogue may become a very strong tool in any content they undertake with the appropriate mix of gear.
Assassination Rogue stat priority
You should prioritize as an Assassination Rogue based on your equip and the sort of combat. In general, it is advised that you emphasize Mastery and Haste in Shadowlands 9.2.7. Mastery raises the broadcast-cooldown of your poisons, whilst Haste improves the speed with which poisons are administered as well as the rate and cooldowns of Energy recovery.
Versatility, after these two attributes, is excellent for improving damage output since it impacts both healing and damage done. Crit is excellent for burst windows; followed by secondary stats like as Intellect, Agility, Critical Strike Rating, and so on. Remember to reforge or gem to balance any stat caps – if one stat has hit its limit, concentrate on another that hasn't been entirely filled.
Assassination Rogue Tier Set Bonus
In Shadowlands 9.2.7, the Assassination Rogue Tier Set Bonus boosts the damage of your Deadly Poison and Instant Poison by 15% and the critical strike chance of your Envenom Outlaw rogues have a set bonus that increases their damage by 100%. This perk is great for both single-target damage and overall DPS. However, it can be hard to keep track of the gear you need to maximize your damage output and fulfill the set bonus of outlaw rogue outlaw rogues.
Fortunately, we've gathered a list of the items you'll need to get in order to have the best setup for Assassination Rogue in Shadowlands 9.2.7. This tutorial will help you get the most out of your Destruction Warlock when leveling:
Item 1
Item 2
Item 3
Item 4
Item 5
Item 6
Raid Best in Slot (BiS) Gear for Assassination Rogues
It's not simple to find the finest in slot BiS gear for Assassination Rogues in Shadowlands. Fortunately, we've put together this detailed Assassination Rogue Gear guide to assist you in selecting the best components for maximum DPS in raids and dungeons. This tutorial will go through all of the important slots of gear – head, shoulders, chest, gloves, legs, rings, and trinkets – as well as advise on how to choose the best piece for your character. Our recommendations are based on the current meta and will be revised with each new tier release. You'll be well on your way to becoming one of the Shadowlands' most feared assassination rogues with this handbook on your side.
Mythic+ Best in Slot (BiS) Gear for Assassination Rogues
Mythic+ Best in Slot gear for Assassination Rogues is intended to assist an Assassination Rogue optimize their performance in Mythic+ dungeons. When choosing BiS gear for any class or role, there are numerous key aspects to consider. The key variables in choosing BiS gear for Assassination Rogues are stat priority, which varies by dungeon difficulty, item level, and corruption.
Stat priority is also very essential since it determines the attributes you should prioritize when choosing items or weapons. For example, if Agility is your major stat, you should emphasize Agility on your armor and weapon enchants above crit or haste rating. Another thing to consider is item level; since higher item level pieces have greater stats than lesser item level pieces, finding higher item level items will generally result in more Mythic+ power. Finally, corruption plays a significant impact in securing a position on your BiS list; corruptions may give substantial offensive and defensive bonuses that can significantly increase your dungeon performance.

Best in Slot (BiS) Trinkets for Assassination Rogues
Trinkets should play an important part in equipping your Assassination Rogue for end-game content. While the biS trinket varies based on raid dynamics, it is critical to determine which trinkets provide the best adaptability and power. When searching for possible trinkets, aim for ones with strong on-use effects and/or procs that will help your Assassination Rogue.
Some of the best trinkets for Assassination Rogues include:
Freehold Revealer which provides a moderate damage increase.
Hearth of Darkness Cape which increases haste rating by a significant amount.
Desolace's Bite which increases critical strike rating by a significant amount.
Expired Unstable Flask which increases haste rating and abilities used with Invigorating Guillotine by a significant amount.
Fabled Feather of Ji Kun which grants a little boost to all stats.
Pact of Necrofancy which increases critical strike rating and haste.
How to level an Assassination Rogue. Assassination Rogues leveling tips
Assassination Rogues are a fundamental DPS spec that is effective for both leveling and endgame content. Assassination Rogues, like other Rogue specifications, have access to potent crowd control skills, mobility choices, defensive cooldowns, and utilities.
To effectively level an Assassination Rogue in Shadowlands 9.2.7, prioritize your assassination skills while simultaneously using your other utility spells as needed. In general, Mutilate should be your main combo point builder since it delivers the highest overall damage output; but if you are fighting a single target, you may use Dispatch instead because it is more mana efficient and just as powerful single-target wise. Furthermore, stealth-based openers like Garrote or Ambush might be useful against foes who are unaware of your presence. It may also be worthwhile to use any Vanish procs to optimize damage output during battle circumstances with several foes present. Finally, during combat engagements, make advantage of any accessible poisons such as Wound Poison or Deadly Poison for increased burst damage over time.
Best Assassination Rogue Races
When it comes to playing Assassination Rogue in Shadowlands 9.2.7, there are many races with various strengths and disadvantages. Dark Iron Dwarves, for example, have a passive ability that increases the damage of their Bleed effects. Furthermore, Night Elves are the only race with the Quickness racial characteristic, which boosts their movement speed by 8% 25.
Trolls, on the other hand, provide crit chance and their racials promote poison builds for rogues.
The best race for Assassination Rogues will be determined by your playstyle and objectives. If you desire burst damage, Dark Iron Dwarf or Night Elf may be better choices, however Troll might be a better option if you want more constant Poison damage. Finally, it comes down to personal choice, so test out a couple before determining which one is best suited to your specific playstyle.
Best Assassination Rogue Leveling Talents and Rotation in Shadowlands 9.2.7
BIDOOF is the go-to research route for gamers wishing to enhance their gameplay while leveling an Assassination Rogue in Shadowlands 9.2.7. This research route provides you with quick, decisive strikes that strike strong and quickly from the start of your adventure.
BIDOOF focuses on generating as many Combo Points as possible from your strikes in order to swiftly build up a great finishing move. As a result, BIDOOF's key combo-point production skills are Poison Claws, Mutilate, and Hemorrhage; Dispatch as a strong energy/combo point generator; and Vigor as a steady source of self-healing during combat.
The cycle for maxing out your Combo Points with this research route is very simple:
Start with Mutilate into poison claws or Dispatch if you have the energy, and then conclude with Hemorrhage or Dispatch depending on what resources and target health levels are available.
Keep Vigor engaged throughout for ongoing self-healing.
BIDOOF should assist you with dispatching any enemies that arise throughout your Shadowlands 9.2.7 quest.
Best Assassination Rogue End-game Talents
End-game Assassination Rogue The numerous combinations of skills, abilities, and passives from the Assassination Rogue specialty are known as talents. In Shadowlands 9.2.7, these talents are recommended for end-game content. This article will provide you a summary of all of the available skills, passives, and talents that an Assassination Rogue may employ to perform well in raids or Mythic+ dungeons.
When choosing an end-game assassination rogue talent build, the most significant considerations are which poisons and finishes to utilize, such as Envenom or Deadly Poison, and which tier 3 talents to acquire, such as Exsanguinate or Master Assassin. Other levels may also be customized depending on personal tastes, such as Subterfuge versus Vigor, Blindside vs Death from Above, Leeching Poison vs Elaborate Planning, and so on.
After those options have been made, the remaining tier points may be given to any of a variety of preferences, such as enhanced poison damage from Venom Rush or higher periodic damage from Master Poisoner, among others.
Best Talents for Mythic Raiding in Season 4 (patch 9.2.7)
The greatest selections for Assassination Rogue during Mythic Raiding in Season 4 patch 9.2.7 are determined by the fascinating encounter. However, a solid skill combination for Mythic Raiding in general is: Kill Shot, Master Assassin, Anticipation, Leeching Poison, and Exsanguinate.
Kill Shot is an excellent single-target damage ability that enables you to immediately lower your opponent's health to 0 when they are below 20%.
Master Assassin increases the damage of your Poisoned Knife and Rupture abilities while also shortening the cooldown of Exsanguinate by 10 seconds.
Anticipation raises your ability combo points by 6, which might help you build up large burst windows with Exsanguinate quicker.
Leeching Poison extends the duration of all your poison effects while also providing some leech so you don't get fully blown up in dungeons or raids when healing isn't as reliable.
Finally, Exsanguinate is a strong finisher with great burst potential, making it ideal for raids when foes must be slain rapidly or someone must be brought down immediately.
Best Talents for Mythic+ Dungeons in Season 4 (patch 9.2.7)
Assassination Rogues that wish to concentrate on Mythic+ Dungeons in Season 4 should choose skills from the Precision Tier 1, Subterfuge Tier 2, and Venom Rush Tier 6 talent trees.
A player should begin with two key talents from the Precision tree: Venomous Wounds and Poisons Expertise: both of these considerably improve their damage delivered while also increasing their critical strike probability with the former. The additional abilities in this tier are mainly situational and may be changed out as needed.
Subterfuge, the second tier, is very useful for Assassination Rogues focused on Mythic+ material. Curse of Weakness decreases enemy damage while increasing damage dealt;, and Master Assassin provides a movement-based DPS boost while attacking foes from behind.
Finally, Tier 6's Venom Rush Outlaw Rogue is an excellent option for enhancing an Assassination Rogue's single-target damage output by 10%, outlaw rogue easy raising their poison application speed and maximum ability stack count. All three skill choices may help an Assassination Rogue become even more lethal in Mythic+ Dungeon content.
Best Covenant – Soulbinds – and Conduits for Assassination Rogues in 9.2.7
There are various aspects to consider while choosing a Covenant and Soulbinds for Assassination Rogues in Shadowlands. The most crucial is the boost that each Covenant provides, which may radically alter how you play.
The Kyrian Covenant provides the biggest direct advantage to the Assassination Rogue's kit, dealing an additional 25% damage to opponents with less than 35% health. This is very beneficial in both PvE and PvP, enabling you to rapidly finish off low-health opponents. Furthermore, the Kyrian comes with a variety of Soulbinds that may be selected according on the perks required. Pelagos, for example, provides increased AoE damage and movement speed bonuses; Kleia offers healing and speed bonuses; while Forgelite Prime Mikanikos grants a higher Critical Strike chance as well as an additional burst window at 30% energy.
The Necrolord Covenant is also an excellent choice for assassination rogues, as it provides increased Critical Strike damage from Fleshcraft and additional Critical Strike chance from Night Fae Soulbinds, including Dreamweaver, which increases critical strike chance when using abilities at low energy cost, as well as some useful movement speed bonuses. Although it does not directly improve Assassination Rogue performance in the same way as Kyrian's bonus does, it still has significant value because to its soulbinds choices and conduits, making it highly competitive when playing Assassination Rogues in Shadowlands 9.2.7.
Best Assassination Rogue Covenant for Raiding
The best Assassination Rogue Covenant for Shadowlands 9.2.7 is determined by the sort of material encountered. The best Covenant for raiding will be determined by the damage output, self-sustainability, and cooldowns available from the Covenant in question.
The Night Fae Covenant is an excellent option for single-target raids and bosses that demand heavy burst damage, because to their Soul form ability, which enhances movement speed by 50%. This boost may be utilized to swiftly reach certain areas of a battle or to kite away annoying additions.
Kyrian's mirror image utility provides comparable advantages, enabling up to three additional clones that deal 20% of a Rogue's damage. Having numerous clones present in a battle provides Assassination Rogues with improved survivability against specific mechanisms as well as the ability to discharge more damage in short time frames when higher burst is required.
For encounters that need AoE DPS and utility, Necrolord adds value with the Decomposing aura, which boosts damage received by opponents within 10 yards by 10%, allowing you to melt big packs of monsters quicker.
Best Assassination Rogue Covenants for Mythic+
Assassination Rogues are particularly well-suited to a few Covenants in Mythic+. The two most likely candidates are Necrolord and Venthyr, with Night Fae a close third.
Necrolord: Through Fodder to the Flame Necrolord is one of the 7 best single legendaries for Assassination Rogues, providing Versatility procs and great burst damage, which can be quite useful in add-heavy M+ dungeons. Adaptive Swarm also offers some beneficial AoE pressure for larger groups of enemies.
Venthyr: Venthyr provides ultimate survivability via the Door of Shadows, making him a defensive alternative for Assassination Rogues. This is particularly beneficial on Mythic+ monsters, when assassination rogues will spend a significant amount of time receiving unavoidable raid damage. Furthermore, Swarming Mist provides an ideal single-target benefit for the length of your dungeon run, enhancing the duration or decreasing cooldowns on some of your most essential skills, such as Vendetta and Crimson Tempest.
Night Fae: While not as strong as the other two Covenants described above, Night Fae does provide an unique playstyle for Assassination Rogues. The major advantage here is soulshape, which offers you an extra movement speed bonus when not in battle – this may be really beneficial if you want to go through garbage packs fast. Furthermore, Convoke the Spirits is an intriguing approach to increase burst damage in M+.
Assassination Rogue Covenant Popularity
Assassination Rogues are a fast and lethal class that excels in single-target damage. They are a popular option for raids and Mythic+ dungeons. Rogues of this specialty receive access to a number of Soulbinds called Covenants in Shadowlands 9.2.7, which grant a variety of perks dependent on player preference.
Kyrian, Necrolord, Night Fae, and Venthyr are the four possible choices, and Kyrian is presently the most popular among Assassination Rogues because to its capacity to enhance single-target damage thanks to the Phial of Serenity that comes as part of their Signature Ability Faithful Companionship". Furthermore, many players find the option of activating their Bonding Ritual to provide increased critical strike probability during encounters with many targets to be quite useful.
Best Assassination Rogue Legendaries – Shadowlands 9.2.7
Legendaries are the highest level of equipment in Shadowlands, and they may make or break your effectiveness as an Assassination Rogue. We'll go through the greatest Assassination Rogue legendaries for the current patch in this section: Shadowlands, version 9.2.7.
Mark of Premeditation, Vigor Mortis, and Deathly Flourish are some of the finest Assassination Rogue legendaries. Mark of Premeditation raises your energy regeneration rate by 5/10%, your cooldowns by 10/20%, and your probability of gaining combo points from Sinister and Mutilate abilities by 5/10%. Vigor Mortis decreases the amount of damage dealt by AoE and Cleave abilities by 30%. Finally, Deathly Flourish shortens the cooldowns of your finishers, such as Rupture, Garrote, and Exsanguinate, by 15/30%.
These strong legendaries give a lot more complexity to the Assassination Rogue's playstyle, allowing them to take on more challenges with superior resource management.
Best Single Legendaries for Assassination Rogues (Raid and M+ Dungeons)
Assassination Rogues in Shadowlands 9.2.7 understand the necessity of choosing the correct legendaries to deliver the finest performance possible. When it comes to bosses with big health pools, the efficiency of Shiver Venom Crossbow and Flash Powder for single target or single enemy Raids is unrivaled.
Shiver Venom Crossbow improves the Rogue's Haste by 35% for 8 seconds after using Envenom, providing for a rise in Poison damage and a 10% chance for a critical strike every time Garrote is used.
Every time Vanish is used to break out of crowd control effects, Flash Powder adds 20% Haste for 6 seconds, allowing for burst damage that may swiftly crush an adversary.
Skuntank Is Weak To Ground Type Assaults is recommended for Mythic+ Dungeons since its passive ability increases the Rogue's Mastery by 10%, making each attack more powerful against monsters sensitive to ground-based attacks. It also increases Versatility by 20%, boosting damage delivered and decreasing damage sustained from assaults.
Best Double Legendaries for Assassination Rogues (Raid and M+ Dungeons)
In World of Warcraft's Shadowlands 9.2.7, Assassination Rogues are a highly strong class that can do massive damage with their skills and multiple legendary equipment. The Swampert Set is the finest double legendary set up for Assassination Rogues in Raids and M+ Dungeons to optimize overall damage output. This set contains two legendaries: Swampert Mask, which improves energy regeneration when your health drops below 35%, and Swampert Emerald Loop, which enhances the damage of all your poison abilities by 45%.
However, this setup is vulnerable to grass-type assaults, so Rogues must be cautious of this. Assassination Rogues may safely employ this powerful double legendary setup for maximum effectiveness in Raids and M+ Dungeons with adequate planning and understanding of viable countermeasures against grass type attacks.
Best Legendary Crafting for Assassination Rogue
In Shadowlands 9.2.7, Assassination Rogues have a few Legendary crafting possibilities, but the Scizor Is Weak to Fire Type Attacks Legendary is the greatest choice. This Legendary enhances the damage of Sinister Strike, Ambush, and Pistol Shot by 25% and offers a passive boost to critical strike rating. The increased damage boost also applies while utilizing poisons, which may offer a significant increase in total DPS.
Furthermore, this passive boost applies to Mutilate, Envenom, and Rupture abilities. This makes Scizor Is Weak to Fire Type Attacks a good option for improving the performance of an Assassination Rogue in raids and Mythic+ dungeons.
Assassination Rogues in Shadowlands – FAQ
Assassination Rogues in Shadowlands – FAQ is an in-depth look at the Assassin Rogue class in World of Warcraft: Shadowlands. This guide covers a variety of themes, including skills, rotations, artifacts, legendaries, and more. It contains thorough instructions on how to play each specialty in various solo and group settings including as PvP, PvE, mythic+, raid advancement, and more.
This tutorial will answer a plethora of commonly asked concerns regarding Assassination Rogues and what to anticipate while playing them in Shadowlands after the 9.2.7 patch release. It is useful for both novice and veteran Assassins who want to improve their DPS performance in Shadowlands raids, mythic+ dungeons, and PvP arenas.
1. Are Assassination Rogues good in Shadowlands 9.2.7?
In Shadowlands 9.2.7, assassination rogues are a popular and potent DPS type. They have quick mobility, a variety of utility items, and access to strong burst damage that can quickly take down a victim in seconds. Assassination rogues employ their remaining combo points to poison the victim, which may then be used to kill out an opponent with a last burst of damage.
In Shadowlands 9.2.7, Alolan Muk is vulnerable to assassination rogue burst damage from poisons like as Envenom and Fan of Knives; because to its huge HP pool, it will take numerous repeated assaults in order to be slain quickly. Furthermore, assassination rogues have access to various additional movesets that are particularly beneficial against Alolan Muk, such as Killing Spree. Assassination rogues are therefore still viable in PvP and PvE encounters against Alolan Muk in Shadowlands 9.2.7.
2. Is Assassination Rogue easy to play?
The Assassination Rogue is one of the most straightforward and pleasant specialities to learn in Shadowlands. Not only does it do massive burst damage, but its versatility with cooldowns and tactics makes it an excellent pick for a broad variety of playstyles. Furthermore, Mastery: Potent Assassin makes Assassination Rogue a deadly opponent by raising critical strike probability and poison damage.
While Assassination Rogue is simple to learn, mastering the spec may be difficult. The biggest difficulty with Assassination rogues, along with other specs in World of Warcraft, is their sensitivity to specific spells in particular grass type movements utilized by various PvP foes. Because of this flaw, players must exercise extreme caution while playing against an opponent who understands which spells are most powerful against the Assassination rogue's toolbox.
Furthermore, certain monsters or mobs may have armor, rendering several of your assassination skills ineffective%. As a result, knowing which spells have a greater penetration probability might assist you in navigating these encounters more readily:
3. What is the stats priority for Assassination Rogues?
Assassination Rogues have different stat priorities according on their playstyle and content. It is crucial to remember that each circumstance necessitates a distinct strategy; nonetheless, the following statistic priority should be considered while gearing up:
Agility: Increases the amount of damage done by all of your attacks.
Mastery: This characteristic boosts your chances of landing a critical strike with any attack and increases the damage dealt by Bleeds.
Versatility: Increases all damage done while decreasing all damage taken by a percentage.
Critical Hit: Increases the likelihood that one of your strikes will critically strike, causing extra damage and enhancing benefits from other stats as well as gear procs.
Haste: Reduces the time it takes for skills to cool down while also raising the rate of energy recovery for Subtlety Rogues exclusively.
Strength Subtlety Rogues Only: Increases your attack strength, increasing the amount of physical damage you can do with skills like Backstab and Ambush.
4. Which rogue spec is best for leveling in 9.2.7?
In Shadowlands 9.2.7, the following rogue specs are the greatest options for leveling:
Assassination, Outlaw, and Subtlety are all terms used to describe an assassination. Assassination is the best option owing to its great burst damage potential, which enables you to knock down adversaries swiftly and effectively while leveling.
Overall, this spec has a significant edge when it comes to slaying elites or bosses, as well as the Single Target burst ability, which provides a powerful rotation for Mythic+.
Using the Stealth ability, you will be able to easily zone into and out of battle, enhancing the safety of assassinating your adversaries.
Furthermore, you have access to Combat Potions, which may assist enhance your total Damage output and resilience, making it a very adaptable spec for Leveling in Shadowlands 9.2.7.
5. What is the best race for Assassination Rogues in Shadowlands?
The Night Elf is the greatest race for Assassination Rogues in Shadowlands. This is due to their racial ability, Shadowmeld, which grants Rogues an additional layer of invisibility by increasing their Stealth level by 10. This racial feature makes Night Elves much superior than other races in Assassination Rogue play.
Night Elves may also receive 1% Haste from their Quickness Racial Ability and 2% Crit from their Wisp Spirit Racial Ability. Both of them will tremendously improve Rogues in resource management and providing more damage during a dungeon or raid encounter.
The Fel Elf race has lately gained popularity owing to its Darkness racial feature, which grants them an additional 5% enhanced movement speed when stealthed and an additional 9% chance to escape interruption caused by damage while casting or channeling spells.
6. Which covenant is best for Assassination Rogues?
In Pokémon Brilliant Diamond and Shining Pearl, you must first discover an egg in the wild before hatching it. Eggs may be found by visiting the Pokémon Nursery or, in rare cases, meeting them in the wild. When you have an egg, it must be incubated before it may hatch. You may accomplish this by including the egg in your party and walking with it for a certain amount of steps, which varies depending on the sort of egg. Eggs will hatch after walking a certain number of steps, so keep your egg close at hand.
Which covenant is ideal for Assassination Rogues mainly depends on the sort of playstyle you want. If you want greater utility and mobility, Night Fae could be the best choice. Venthyr, on the other hand, may fit your demands better if you want an aggressive playstyle and higher damage output. Finally, it comes down to player choice, since both covenants offer advantages and disadvantages when compared to one another.
Final thoughts
In the end, Assassination Rogues are a very powerful class in Shadowlands, and 9.2.7 is no exception. Assassination shines as one of the most flexible melee classes in the game, because to their great mobility, burst damage, raider utility, and even the ability to off-heal in a pinch.
That being said, if you want to properly perfect the assassination rogue playstyle, you'll need devotion and a lot of practice – but it'll be well worth it. Overall, Assassination Rogues have established themselves as one of the main classes in World of Warcraft: Shadowlands, and we are forward to see what future updates have in store for them.
Checkout this video: